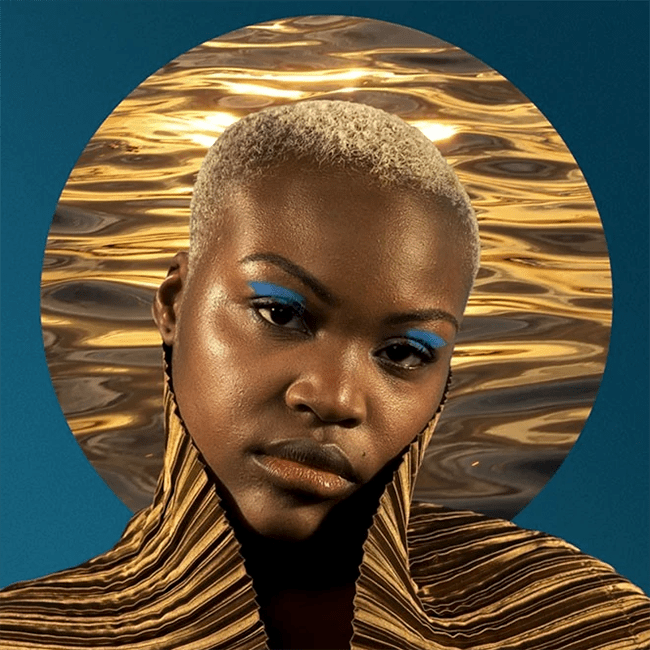 Photo via Ebeso Empire/YouTube
---
Where else will you find the thoroughly researched rundown of the best up-and-coming artists from the continent of Africa on a weekly basis? At the top it's just us. Support truly independent journalism by subscribing to Passion of the Weiss on Patreon.
African music never sleeps, and neither does Leonel.
---
Pongo –

"Hey Linda / Sakidila LP"
---
From Angola: Pongo is perhaps the most interesting, boundary-pushing artist in afro-lusophone music today. Her unique subversion of batida rhythms, Afro house, afrobeat, and hard-line kuduro offers a window into the future, and her exquisite taste at selecting beats and collaborators illustrate the strength of her vision, indisputably Angolan, but always with touches of Congolese, and even Portuguese and French.
She just released her new album 'Sakidila', kicked-off by the single "Hey Linda", a more than perfect introduction to her sound, led by a smooth melodic hook which quickly devolves into a frantic batida beat, where her shout-rapped flow sets the energy levels to the absolute top. The beat is a triumph of sound design; the percussion choices at times counter the usual logic of how to build a batida rhythm, and the airy house synths bring out more melodic flair than what we expected in this style, but it manages to tear the club up just as effectively.

---
Vivian X Sosuun –

"Chachisha"
---
From Kenya: The Gengetone scene never fails to bring something bouncy, rollicking and interesting every single week. "Chachisha" is perhaps the most immediate example of how the greatness of a tune can reside on an undeniable, unstoppable hook, which, in the land of Khaligraph Jones and Matata, is no small feat. Both Vivian and Sosuun bring very unusual rhythmic sensibilities to this mix, and their attitude and delivery melds perfectly with the brass arrangements and that buzzing, earwormy synth. But the real iconic moment is that chorus, the way they fit the phrase "Chachisha/Tumekuja tu kuchachisha" into that tumpa tumpa just rolls off the tongue. Maybe the entire banger was constructed on the delivery of that line. Oh yeah, and Sosuun casually throws a Nelly reference to spice things up.

---
Calema X Ze Felipe –

"Onde Anda"
---
From Sao Tomé and Principe: The last few years have been kind of a Golden Age for Afropop, with tracks from Nigerian and Ghanaian artists gracing the US charts and a newfound desire by the global streaming market for afrobeats and amapiano, primarily. But when it comes to African expressions of pop music, the Lusophone countries were years ahead of the curve, with Cape Verdean, Sao Tomean and Angolan Kizomba and zoom stars dominating the charts in Portugal, and most crucially, Brazil.
"Onde Anda" honors this Africa-Brazil alliance, as Calema, the biggest names in Sao Tomean music this side of DJ Marfox, recruit Brazilian upstart Ze Felipe for a tune that can perfectly sit between zouk-kizomba and sertanejo, a marriage of brass, guitar and colorful synths on which everybody gets their due and remain true to themselves in the process.

---
Moni Centrozone x Marioo –

"Yeeh"
---
From Tanzania: How do you call when you really need a hook that can get you a guaranteed hit? If you're Bongo Flava rapper Moni Centrozone, the answer's clear: you go to the smoothest melodist, Marioo. His contribution in 'Yeeh' may be a bit modest, but that gentle touch turns it into gold. The beat owes a lot to that sultry subsection of Dancehall (complete with the three-part-riddim), but Moni's tackling of its cadence is his own, he builds on Marioo's line and it hits every time.

---
Serge Beynaud –

"C'est Dosé"
---
From Ivory Coast: The biggest name in décalé music is on top for a reason; Beynaud, however your opinion on the man and the genre may be, has perhaps the best batting average of any Ivorian artist. "C'est Dosé" is a pure and simple banger, with that beat (an actual drumset, not a machine) leading the way, and a guy in complete control of the rhythmic proceedings having a blast. Even if there is a variety of instruments, breakdowns and flourishes, the song is, at it's core, just man and drum having communion.

---
More Afro Jams for you this week:
---
Samba Peuzzi x Jeeba – Soxna Ci (Senegal)
Pop Malvaddon – Na Via (Cape Verde)
Nuno do Ghettoh x Toru – Na Esquece (Cape Verde)
Ovié Kan – OFQC (Ivory Coast)
Kikky Badass – How Do I? (Zimbabwe)
---