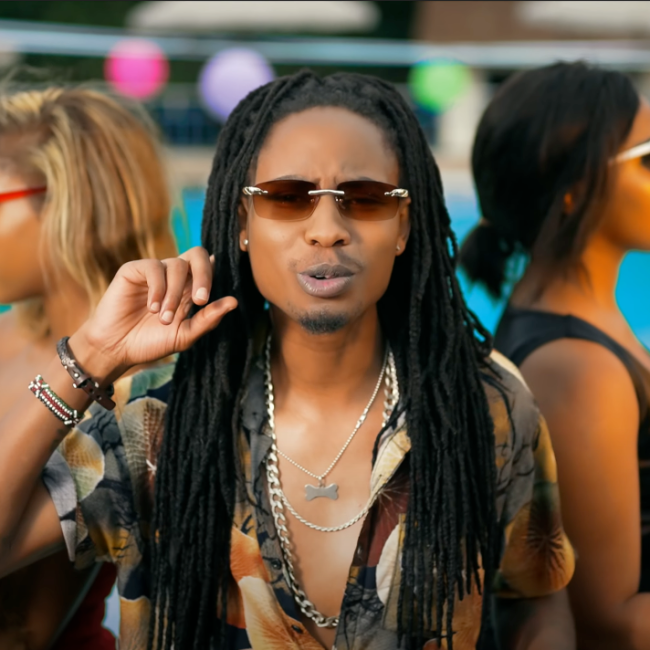 Where else will you find the thoroughly researched rundown of the best up-and-coming artists from the continent of Africa on a weekly basis? At the top it's just us. Support truly independent journalism by subscribing to Passion of the Weiss on Patreon.
African music never sleeps, and neither does Leonel.
---
Chris Kaiga –

"Kengele"
---
From Kenya: This tune caught me because of the intelligent production choices it makes; for starters, the typical gengetone beat is mixed with more pop and R&B sensibilities, but Kaiga is not intent on singing, but to launching his characteristically energetic and contagious raps, and leaves the melody exclusively to the instrumentation, especially to the arpeggiated guitars that take control of the situation. He even gives us a short saxophone solo in the coda. So cool.
---
Suspect 95 x Josey –

"Fan ou Amoureux"
---
From Ivory Coast: Oh dear, this production is so busy; you can find balafon arrangements, tubular bell synths, and even a marimba underlining the former at times. On top of that, Josey and Suspect 95 throw in melodies for the ages, silk-toned yet earthy, bridging the gap between rumba and R&B. And all of this is happening with a 4:3 polyrhythm pattern underneath, which alternates between natural, sampled, and programmed percussion. "Fan ou Amoureux" feels not like a regular meal, but a straight-up smorgasboard that leaves you full for hours. Hats off to the chef.
---
Exray Taniua x Odi Wa Muranga x Mejja –

"Sijanona"
---
From Kenya: And speaking of food, the ever-reliable gengetone scene just blessed us with this anthem to gluttony, calories, fat and other things with which we can make all kinds of casual sexual references. But what makes this song so tremendous is the miracle-working beat that accompanies it; throwing samples from the "ay papi" tag to the "perfect" voice from Street Fighter, Nagii Beat & Byron's production also show us their ability to combine percussions, creating very interesting patterns with the kithembe drums and using samples of forks clashing as a secondary percussion. Vocally, Exray and Odi exchange super effective flows, and for the final verse we have the GOAT Mejja just providing a healthy dose of Mejja. And boy, does that pizza at the beginning of the video look tasty.
---
Lydia Jazmine –

"Tonkozesa"
---
From Uganda: I will always love the good taste of East African Afropop, especially when it comes to garnishing their productions with accessible melodies, using the best of pop trends in the rest of the world in the process. A great example of this is "Tonkozesa", a triumph of accessibility; the beat is bouncy and quickly memorable, Lydia herself weaves her vocal lines with a flow that easily rolls off the tongue, and for maximum impact, she even spices up her hooks with references like that "Soul Makossa" interpolation that feels like the warmth of home.
---
Anita Jaxson x 100 Flexx –

"Love Me Now"
---
From Zimbabwe: While amapiano infiltrates the pop scenes across the continent more and more, we've heard some very interesting variants in recent weeks. "Love Me Now" is a refreshing example, an instrumental with elements that often recalls the most melodic and classic house of the nineties, guided by chords like cathedrals that perfectly honor the "piano" part of the genre's name. And of course, Anita plays her best cards on a vocal level, taking advantage of the atmospheric layering of the production and raising the stakes with such a clear and anthemic refrain. Also big up to 100 Flexx, who joins the melodic game with a verse that grabs your attention immediately, his tone matching Anita's in sultriness, doing what good guest verses should always do.
---