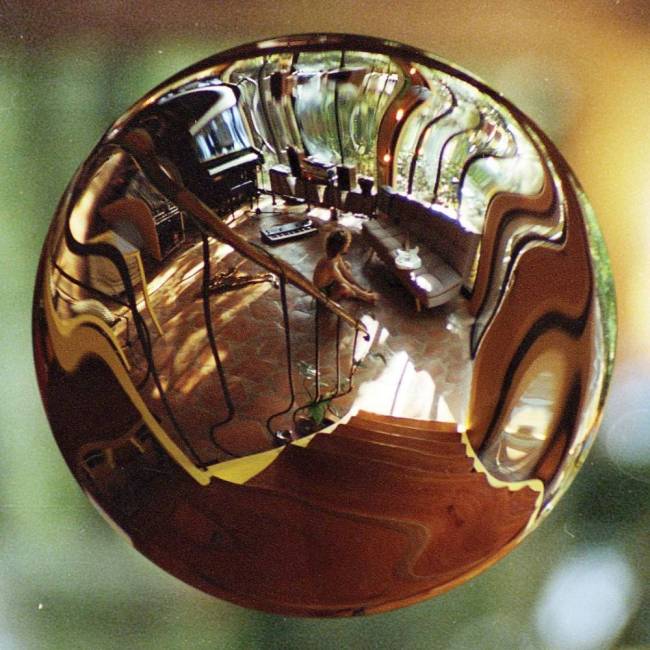 Support truly independent journalism by subscribing to Passion of the Weiss on Patreon.
Chris Daly believes we've come to an impasse if our issues can't be resolved through a dance-off.
---
---
Fact: the kiwi fruit is native to China.
Fact: While New Zealand is the world's leading exporter of kiwis, France comes in at a respectable sixth for world producers (as of 2017 – the most recent report I could not be bothered researching).
Fact: Regardless of the numbers, with the release of V I N C E N T, there now exists incontrovertible proof that the land of the Gauls – with some assistance from Pacific nations – produces the world's finest French Kiwi Juice.
FKJ aka French Kiwi Juice aka Vincent Fenton is back with his second full-length, the sultry, summer cool V I N C E N T. The son of, you guessed it, French and New Zealand parents, the young artist is perhaps best known to date for his assist on Masego's "Tadow," (which, incidentally, was fully improvised in the studio, a fact that still blows my mind). His growing body of work, including some otherworldly live performances housed online featuring him on keys, guitar, saxophone and kitchen sink, is quickly exposing him to a larger and well-deserved audience as the flag bearer for New French House movement.
Continuing the oh-so-mellow vibes brought forth on the former sound engineer's 2017 self-titled debut and 2019's equally groove-a-licious Ylang Ylang EP, the Gallic electro/R&B/nu jazz/neo-soul/whatever-other-laid-back-genre-floats-your-boat musician trucks in tunes that makes you feel warm and fuzzy, full stop. It floats somewhere near the realm of smooth jazz but with far more soul, sharing infinitely more with Serge Gainsbourg than Kenny G. The multi-instrumentalist/singer/musician works with live and looping instrumentation somewhere in the lo-fi, chillhop spectrum, the aural equivalent of a perfect Sunday morning cup of tea. Think L'indécis, Mecca:83, Somni, Joey Pecoraro, Sleepy Fish and others who dip their toes in the jazzier, more melodic end of the beat scene pool.
V I N C E N T picks up where Ylang Ylang left off, further establishing Fenton as a purveyor of music that percolates – always passionate yet never rushed. Continually evolving, FJK is continuing to tweak and perfect his sound, adding an ever-so-slightly glossier sheen to many of the tracks. Fortunately, he does not lean so far as to imperil the warm vibes he's previously established as his own. FKJ often still sounds like he's playing in the same room in which you find yourself, but the acoustics are crisper.
The album opens with "Way Out," awash with tinkling piano keys and ghostly vocals that serve to introduce newcomers and welcome back old timers to his laid back, live/electronic stylings. While always highly graded for playing well with others (Bas' rhymes on Ylang Ylang's "Risk," the aforementioned "Tadow," etc.), FKJ ups his game multifold here with the inclusion of artists ranging from Carlos Santana on the barely contained guitar scorcher "Greener" and Toro y Moi on the piano-driven "A Moment of Mystery."
Old friends return to the fold too.The continuing partnership between Fenton and ((( O ))) (google June Marieezy if you're having problems) continues to bear fruit on the lush ballad, "Brass Necklace." FJK shows off his own guitar chops on the writing "The Mission," and his vocal dexterity (and production skills) are on full display on thumper, "Let's Live." The album concludes with the gentle reminder, "Stay a Child," which also serves as the album's central theme, embracing a youthful adventurousness across its entirety.
By the time its too short run time concludes, you're going to be wanting more, and that, my friends, is yet another fact.
---