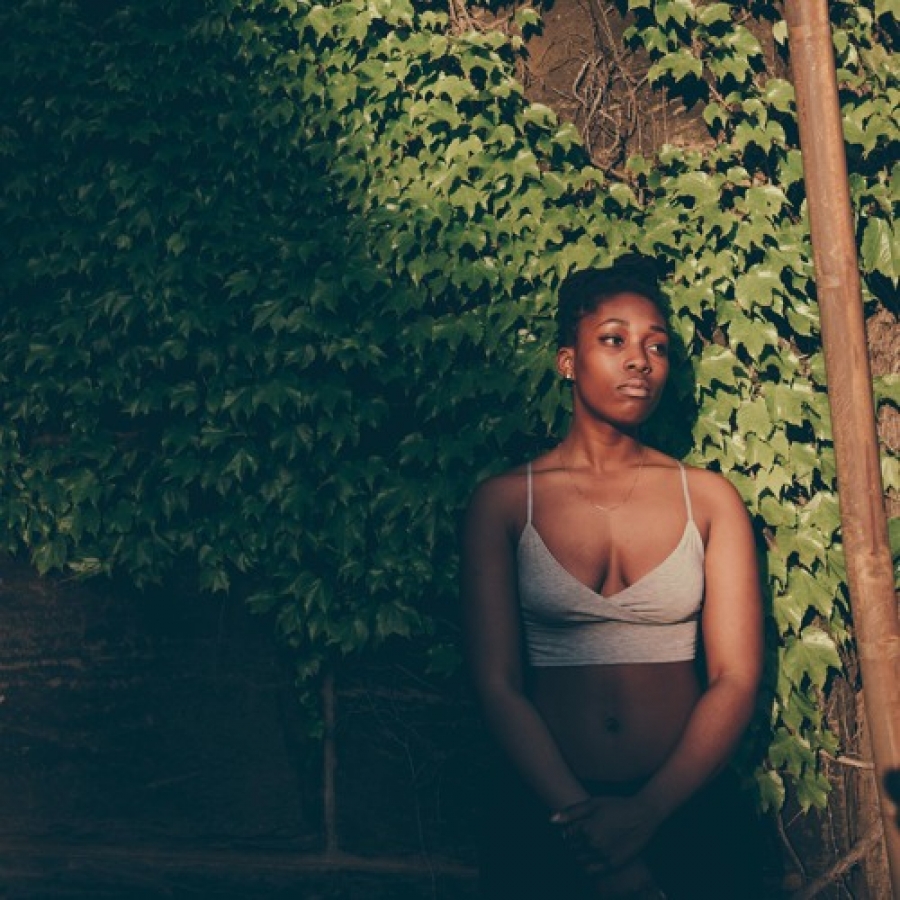 Delivering the best rap music every week is like moving packs. Please support your friendly neighborhood hustlers at Passion of the Weiss by subscribing to our Patreon.
Brandon Callender looks like '95 Undertaker in the Prada trench.
---
Ivy Sole –

"KISMET (feat. lojii)"
---
Ivy Sole dreams of freedom. On "KISMET," a single from her new EP Southpaw, there's an unwavering optimism in the Philadelphia rapper's voice that could turn even the most disillusioned into a believer. Every line is manifesting a brighter future — one where Black liberation has been achieved, one where she can rest, one where they're free to love. "No compensation to replace a body breathing," she hastily raps. "Not a currency alive or dead to substitute the feeling of a day well spent, or an unkempt love." The video, a mix of archival footage and modern recordings of speeches, liberation movements from across the globe, and newspaper clippings, gives lines like "Now you see what the masses can do so we move" an undeniable magnitude. lojii's presence on the song is just as powerful. "Plant my toes, pour my soul, let the God in me grow," he raps. It's stunning how they both paint such vivid images with few wasted words. Ivy Sole and lojii will never give up their hope.
---
Luh Soldier –

"Have My Money"
---
When you listen to Luh Soldier, it never feels like you've heard that song before. He might have infinite flows. The spacey synths on "Have My Money" swing back and forth like a pendulum, keeping your attention focused on Luh Soldier's voice. "I just been really tryna run my profit up / I got these haters watchin' with binoculars," he rapidly spits. He makes me think of the late Bankroll Fresh, whose encyclopedia of flows has been used ever since he first popped out. Flexes like "I'm on the 10th blunt of the night, we ain't smokin' on no seaweed," get supported by his empathic delivery. The Birmingham, Alabama rapper could come up with a new flow for every day of the year if he wanted to. 
---
Qire Snow – Call on Me
---
"So many tears you couldn't see my face. I ain't expect for you to call, for you to care to wait," are the first words you hear on Qire Snow's Call on Me. The one-minute intro track is a heavy introduction to Qire Snow's life — his worry-filled voice almost sounds like it's about to crack at points. Across the 17 minute album, he meditates on topics like family, love, and mental health, trying to figure out what it all means as he's rapping; self-discovery is a never-ending process. "Karma brought me back to being honest," he confesses on "Whole Life." The humility in lines like that makes you wonder where you've left off in your own self-reflection. There's a coldness to his lyrics at times, like he's hesitant to let new people know how he's feeling. But as the project goes on, he slowly opens up, making you curious about the life he's lived and the stories he wants to share. You couldn't ask for a better introduction than this.
---
Love Renaissance – Home for the Holidays
---
Christmas is all about surprises, which is why the best song on this holiday compilation is not the Summer Walker cover of "Santa Baby." If you need a new addition to your holiday playlist, make sure it's Shelley FKA Dram's cover of "Chestnuts Roasting on an Open Fire."
---
Blxst –

"Got It All (feat. Dom Kennedy)"
---
It's only a matter of time before Blxst's singing every hook in rap. His warm, breezy style, while more traditional, is an alternative to the trill wails of the 03 Greedo-inspired singers that've increased in popularity in LA. "Dealing with these bitches, they just stress me out / You the one I want to come and bless me now," he sings. Blxst makes love seem so simple.