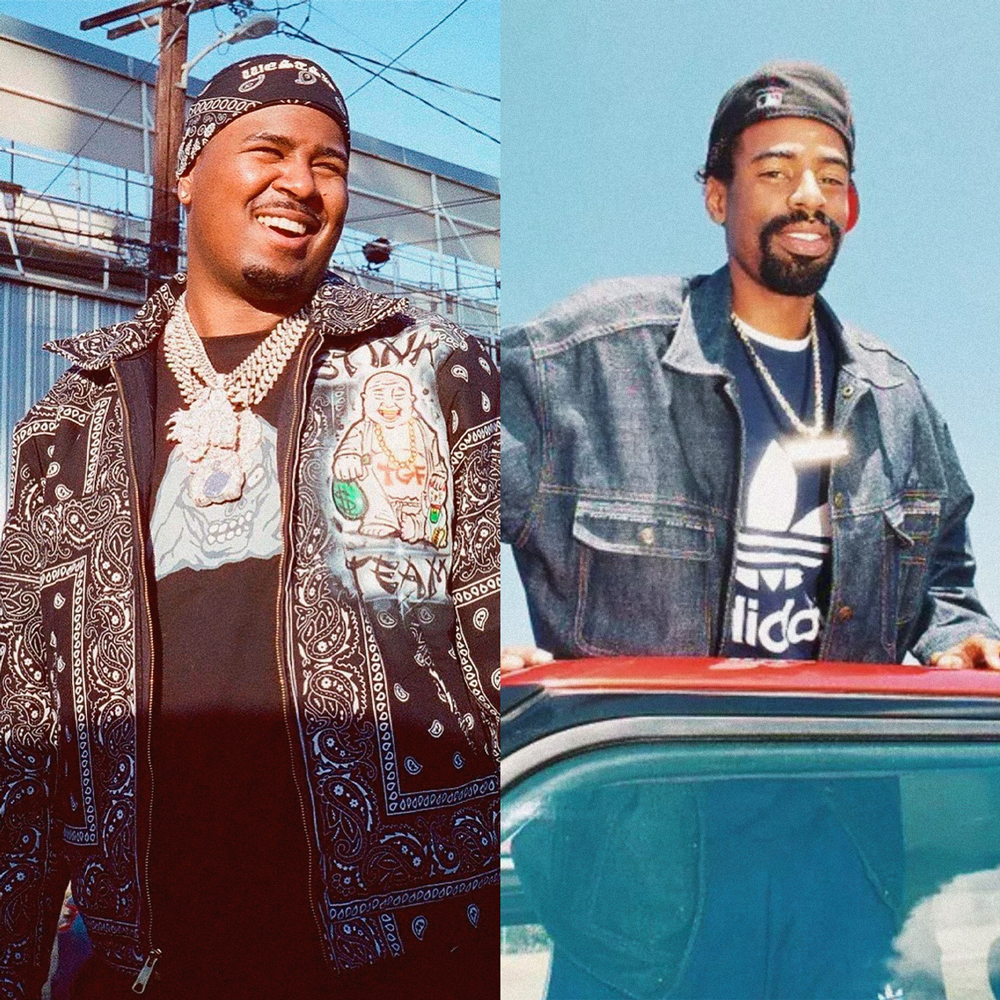 Photo via Wyatt Winfrey and Mac Dre's Estate
---
In December of 2021, we tragically lost Drakeo the Ruler. We Know the Truth  pays tribute to the foreign whip crasher, Mr. Mosely, one of the most innovative LA rappers in the history of the genre, and most importantly, a rapper we all loved who made music that became part of our lives.
---
Support our coverage of one of the West Coast's greatest talents by subscribing to Passion of the Weiss on Patreon.
Donald Morrison knows some of you didn't grow up with the just kidding star and it shows.
---
The saga of Drakeo the Ruler is a tragedy that has become too familiar: a tale in which an artist overcomes unbelievable odds only to be struck down in cold blood upon regaining their freedom. I first discovered South Central's "Mr. Everything" in early 2018, shortly after the release of Cold Devil. Within weeks, Drakeo returned to jail to await trial for a murder that he didn't commit, under the guise that he was the leader of a gang that was actually his rap crew.
The injustice of Drakeo's plight had a chilling resonance There was something especially nauseating about the way the district attorney misconstrued the same coded lyrics that I pored over into a series of bad faith claims. I wanted to send him a pint of Actavis for his troubles. I wore a "Free Drakeo" t-shirt when I took graduation photos that year. I was more proud of Drakeo retweeting my photo from jail than I was of actually graduating. It was my most liked tweet until Passion of the Weiss published my investigation into the murder of Mac Dre last year.
The stories of Mac Dre and Drakeo have uneasy parallels, and both (officially) unsolved murders can tell us a lot about how police approach solving these killings and why most never receive closure.  Both Mac Dre and Drakeo The Ruler spent years incarcerated for crimes they technically never committed. Mac Dre was arrested in 1992 for planning to rob a bank, although the plan never actually came to fruition. The case is one of the first known instances of prosecutors using rap lyrics to help establish guilt of a crime, a technique that would become more commonplace by the time Drakeo was picked up in 2018. Both artists spent a portion of their time behind bars recording music through the jail phone. It's a testament to their creative will that they could remain inspired while locked up in a system designed to break them in half.
Prosecutors alleged in the early 1990s that Mac Dre belonged to a local gang called The Romper Room Crew, accused of more than 29 robberies targeting Vallejo pizza shops. Their evidence derived partly from songs Mac Dre released on his record label, Romper Room Records. It was said that proceeds from the robberies were used to fund the record label in the early days. For Mac Dre and his friends, Romper Room Records was one of the only viable options for building a path to a better life. To the police it was gang propaganda for a burgeoning criminal enterprise.
Mac Dre had only released one EP, Young Black Brotha, before he was sentenced to five years in prison. He released a longer version of his debut EP with new songs recorded through the prison phone in 1993. It didn't matter what the racist police or prosecutors threw at Mac Dre, he couldn't be kept silent. His spirit and his message were far too strong.
Drakeo The Ruler suffered in much the same way at the hands of Los Angeles law enforcement. Members of the Stinc Team, including Drakeo himself, insisted that police unfairly targeted their crew for years. In a 60-day period in 2018, almost every member of the Stinc Team was arrested on separate criminal charges ranging from credit card fraud to stealing guns. The most frivolous of the charges was felony graffiti for spray painting a wall in the music video for Ralfy The Plug and Ketchy the Great's "The Right Decision." As the de facto leader, Drakeo was hit with a number of felony charges all related to an incident where an Inglewood gang member was shot at a pajama party. Mind you, Drakeo was never accused of pulling the trigger; he was accused of leading a criminal organization that directly contributed to the death of someone.
Drakeo would eventually accept a plea deal after serving nearly three years in LA County Jail, a majority of that time spent in solitary confinement. It was during this time that Drakeo recorded Thank You For Using GTL, featuring lyrics written and recorded over an LA County Jail phone and produced by JoogSZN. Both Mac Dre's Young Black Brotha and Thank You For Using GTL are feats of creative triumph. Two albums recorded under extreme duress that manage to sound inspired and full of energy.
It wasn't until 1996 that Mac Dre was released from federal prison. He spent the next eight years dropping more than a dozen albums and recording hundreds of songs. His best work was produced in these initial post-prison years. His time in prison gave him the gift of perspective and he began living life with a sense of gratitude that wasn't there before. The music became more joyous and began to soundtrack parties across the West Coast and beyond. He invented the Thizzle Dance and made it cool for rappers to take Ecstasy. Mac Dre was in his prime when he was murdered in 2004 while leaving a club appearance on Halloween night in Kansas City.
Drakeo The Ruler was killed just over one year after he was released from jail. It would be like if we lost Mac Dre in 1998. We would have never heard classic songs like "Feelin Myself", "Not My Job," or "Since 84'." Likewise, we'd never have gotten albums like Rapper Gone Bad, Thizzelle Washington or Genie Of The Lamp. We would have lost the era that saw Mac Dre becoming Mac Dre: dictating fashion trends, coming up with his own lingo and deciding which drugs were still cool to do.
Drakeo The Ruler managed to do all of that in a year. He was a natural leader with a larger-than-life energy and work ethic truly unmatched among his peers. He existed out of bounds in LA. He wasn't a part of any preordained set or clique and his style – from clothing to the way he rapped – seemingly appeared from thin air. He released a total of five albums between the time he was released from jail to when he was killed. Modern classics like "Fights Don't Matter", "Pow Right In The Kisser," and "Flu Flam An Opp," among a dozen others.
Yet, I can't help but think of what he would have done with another five,10 or even 20 years on earth. Drakeo The Ruler was only just beginning to truly enjoy his freedom. He was beginning to tour and reach fans in a way he always dreamed of. I noticed he began to laugh and joke around more in interviews. Maybe he was transitioning into his Mac Dre phase, a care-free era where Drakeo could have focused on finally living as opposed to surviving.
The police in Kansas City had a pretty good idea of who killed Mac Dre by 2008, four years after the shooting, according to case files provided by the Kansas City Police Department. Although nobody was ever arrested and no suspect names were released publicly until I requested the files and published my investigation in 2020. This is pure speculation, but it's likely police thought they didn't have enough evidence to convict the killers and were further discouraged by the lack of cooperation from literally everyone involved. But it's hard to blame hip hop artists, or the Black community in general, for having a healthy distrust towards police, who have proven time and time again that they don't always have their best interest at heart.
Mac Dre's killers were known to people in the streets almost immediately after it happened. Confidential informants in county jails across town reported to KCPD the names of the alleged killers multiple times in the years after his murder, according to the case files. After I published the piece looking into his murder, numerous people from Kansas City reached out to say they'd heard this same story growing up in the area. Nothing ever happened with these rumors and the KCPD clearly weren't incentivized to close the case of one of hip-hop's biggest mysteries. Both of the alleged shooters in the Mac Dre murder ended up getting shot to death in separate, unrelated killings in the years after Mac Dre died, likely another reason KCPD neglected to follow up on the case.
I believe the Drakeo killing could follow a similar arc. I witnessed the ambush with my own eyes. At least 70 people were involved, which means at least 70 people likely have a good idea of who stabbed him to death that night. If I were to guess I would say the streets already know. People talk and I can't imagine it's stayed a secret even this long. It also means the California Highway Patrol, who picked up the case, has plenty of places to start if they want to get to the bottom of it – and hopefully they do.