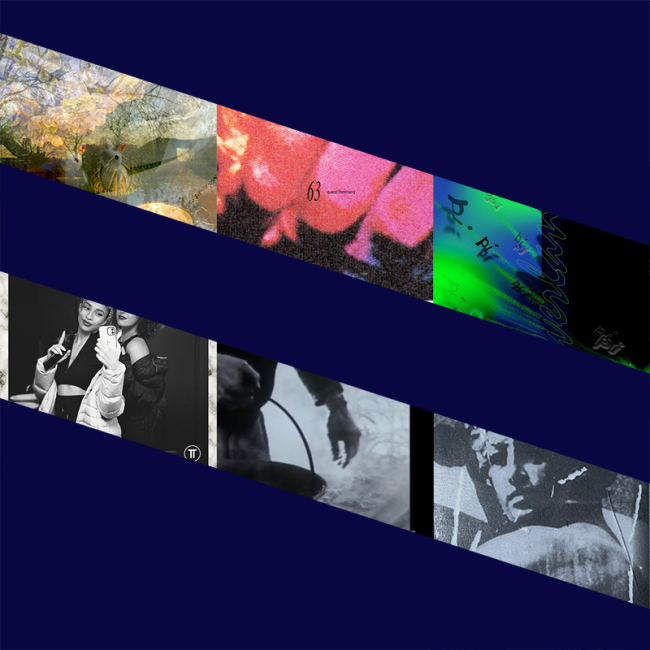 Independent rap journalists will recommend you new music until their voices give out. Keep it that way by supporting Passion of the Weiss via a subscription to our Patreon.
Michael McKinney understands the cultural importance of Kreayshawn's "Gucci Gucci."
---
In February, some of the best DJ mixes defied the wintry chill, moving fast enough to keep the air heated up. Overland and DJ Lag showed off the potential range in that approach: the former drew lines between dubstep, trance, techno, garage, and hard drum in a rollicking session, while DJ Lag offered a ground-floor look at the sounds of gqom and amapiano. Detroit legend DJ Godfather dug into the archives for a scorching tape of electro and ghettotech circa '92. Sueuga Kamau rocketed into the future with a serrated session of industrial perreo; Only Now, a.k.a. Kush Arora, ventured into the sounds of gqom, hard drum, dembow, and ragga in a pair of genre-hopping mixes. Mixing for legendary drum-and-bass label Samurai Music, Torn showed off his pitch-black vision of the genre; over in New York, Exael and Special Guest DJ put their own spin on the stuff, turning in two hours of tumultuous breaks.
OJOO GYAL and FUMU turned in a killer split that blended pitch-black dancehall, warped dembow, scraped-metal synthesizers, and murky techno. Danny Rankin turned in a sun-kissed session of garage and ragga, while quest?onmarq went further into UK club-music territories with a mix that spans two decades of jungle. A few DJs ventured deep into heads-down club tools: LOIF built a kaleidoscope of blissed-out trance and breaks; Club Fitness soundtracked a million spy flicks with an hour of chase-scene techno; and Sicaria Sound showed off the range of sounds and styles in 140-BPM dance music.
There's plenty to dig into if you're looking for something a bit lower-key, though. Minimal-techno mastermind Aaron J turned in a session of eerie and surreal dance music, with kicks fighting for space against dizzying ambience. Leesh ejected the beats even more, reaching instead for modern classical, '90s downtempo records, nocturnal field recordings, and spoken word. Time Is Away looked towards the French countryside in their tributes to John Berger, combining recitations of his writing with spooked-out folk, jazz, and ambience. tek2's set for Melbourne's bleus is nominally ambient music, but it spins into all sorts of unexpected territories: what might initially look like slow-motion murk gradually shifts to reveal drone-R&B, sludged-up pop-rap, and spaced-out downtempo.
Here are some of the best DJ sets February had to offer.
---
Aaron J – Harmony Rec. Podcast
---
As head honcho at Sure Thing and as a DJ in his own right, Aaron J oversees a style of dance music that straddles the line between head-trip techno and vertiginous ambience. It's a potent framework—hence his previous appearances on this column—and a flexible one, too. On his most recent mix, recorded for Prague's Harmony Rec., he bends his approach into increasingly surreal shapes, making the lightest parts of his sound even more transient and the busiest moments land with a bit more heft. This widescreen approach suits the already cinematic DJ, who draws lines between plaintive ambience, mucked-up IDM, austere techno, and fleet-footed breakbeats with ease. His tendencies towards tightly wound grooves and minimal rhythms keeps things low-key, but make no mistake: this is meticulously engineered dance music, with Aaron J directing the music's ebb and flow down to the mercurial level.
---
Club Fitness – Good Morning, Angels
---
While writing about Good Morning, Angels, Club Fitness laid out her approach: the mix is inspired by "femme action movie characters" who are uncompromisingly focused and unimpeachably cool. As much shines through in the mix, too. From the film-poster cover on down, this is slicked-back and full-throttle dancefloor hypnotism. She sticks to late-night grooves throughout, selecting rhythms fit for soundtracking car chases and bank heists: the breakbeat-techno chug of Neik's "Actuar," the acidic trance of Robert Dietz's "Honey Stash," the bracing minimalism of Saoirse's "Gentle Romance." Every now and then, she threatens to turn the lights on with a few splashes of breakbeats, but the heads-down energy never lets up. Good Morning, Angels is top-shelf techno, equally suited for stealth-flick montages and full-on rave-ups.
---
Danny Rankin – In Session
---
Danny Rankin's In Session opens with a thrown gauntlet. Shabba Ranks's 1993 ragga classic, "Respect," is defined in part by the contrast between Ranks's acrobatic flow and the low-slung dancehall rhythms underneath; Longeez's edit infuses the whole thing with the ineffable shuffle-and-swing of UK garage. It's a neat summation of Rankin's approach throughout the session, which sees him laying firestarting ragga and dancehall vocals atop sunkissed snares and ebullient percussion. He follows the London-Kingston connection down all sorts of rabbit holes: one moment, he's moving from roughed-up dancehall MCs to snarling grime records; the next, he's crashing bassline-dancehall fusions into the sounds of '90s-era breakbeat. No matter the specifics, though, In Session is defined by a devil-may-care attitude, miles-deep crates, and a freewheeling joy.
---
DJ Godfather – SPND20 Mixtape
---
As DJ Godfather, Brian Jeffries has been one of Detroit's most essential names for decades. This is in large part thanks to his productions, which fuse sweat-drenched electro with the all-out hedonism of ghettotech. His mix for SPANDAU20, a series hosted by the similarly wild-eyed electronic-music duo FJAAK, shows Godfather in his element. It's a live recording from 1992, which proves to be essential to its joy. Its full-tilt BPM and rapturous energy contrast nicely with the scuzz of the cassette, which makes even the crispest breaks land with a satisfying crunch. Throughout the session, Jeffries offers a light-speed survey of his sound: serrated electro rhythms, chopped-up vocal-tech burners, blazing-hot ghettotech partystarters, club tools that point towards umpteen East-coast club styles. SPND20 may be a time capsule, but it sounds like it could have been released yesterday.
---
DJ Lag – The Cover Mix / RA.820
---
Gqom has exploded onto the global club-music circuit in the past half-decade thanks to its tough-edged and icy version of house music, and DJ Lag has ascended alongside it. He's responsible for plenty of genre classics, so it would be understandable if he chose to stick to his lane. Instead, he's workshopping a sound that he calls "gqom 2.0," which is, on its face, an audacious claim: he may be one of the scene's best-known figures, but anyone planting a flag upon an evolution of an entire genre ought to raise a few eyebrows. It's a small miracle, then, that he's pulled it off. On his recent LP, titled Meeting With the King, and mixes for MixMag and Resident Advisor, the gqom boss puts another trio of jewels into his crown. For The Cover Mix, he triangulates the most vital sounds coming out of South Africa: the effervescent grooves of amapiano, the bassy low-end of Afrotech, and the mechanical minimalism of gqom. It's a winning combination, with a blissful bit of respite for each snarling groove. On RA.820, he leans into his origins but complicates them a bit, turning in a vision of gqom that's messier and slower, with a rolodex of MCs and piles of synthesizers floating above heaving rhythms. Gqom 2.0 couldn't have come from a more formidable figure; consider these mixes a consolidation of power.
---
Exael & Special Guest DJ – The Lot Radio
---
Exael and Special Guest DJ build universes of rabbit holes. Special Guest DJ runs the critical ambient-etc. hub 3XL, offering a window into experimental and sandblasted electronics; Exael, as part of Micro Incubus, Critical Amnesia, and Ghostride the Drift, has shown a quiet mastery over all sorts of dance-music venn diagrams: glitched-up ambient, apocalyptic illbient, dubbed-up techno. Theirs is music that gestures towards other worlds, stretching between sounds and histories, filling in the cracks along the way. Part of the thrill of their back-to-back session at New York's Lot Radio, then, is how straight-ahead the whole affair is. Barring the opening dozen minutes, whose yawning synthetics bring to mind the gauzier side of 3XL's output, the pair zoom in on rough-and-rowdy drum-and-bass, turning in two hours of speaker-busting rhythms. The whole thing runs along without a hitch, highlighting the level of chemistry these two have; along the way, they vault between unreleased hardcore belters, golden-age rave classics, breakneck hard-drum stormers, and about a million permutations of the Amen break. Exael & Special Guest DJ both have a well-documented love for the more sharp-edged corners of dance music, but they are better known for slowing things down and blasting the room with fog. For The Lot Radio, they reach for the strobe lights and put on an entirely different kind of spectacle.
---
Leesh – ghunghru 058
---
The first voice of many on ghunghru 058 grabs the listener by the lapels and gestures upwards. "And now, let me explore with you another way of defining who you are," he says. "Look at the cloud again, and become aware of the sky that surrounds the cloud. And now I invite you to identify your awareness with the sky, and in your awareness, there is your life that is the cloud. […] And the cloud is being appreciated, or embraced, or carried, or allowed by the sky. The sky is just awareness." The monologue gestures towards both transience and attentiveness—take care to focus on what's in your life, it suggests, because it may change in ways that are out of your control. Leesh stays in this focused and meditative state throughout ghunghru 058, resulting in a mix that feels unified even if its individual sounds are anything but. The whole thing is a bit of a blur: Aphex Twin's late-night ambient-techno, haunted-metropolis ambience à la Burial, a whirlwind of modern-classical spoken-word, scuffed-up IDM courtesy of Boards of Canada, and a bit of dubby folk music to round out the hour. On paper, it ought to be incoherent, but Leesh ties it all together thanks to a sharp eye aimed towards the hazier end of the spectrum.
---
LOIF – Animix Sixty Eight
---
The Australian club circuit has, over the past few years, turned into one of the world's most exciting dance-music scenes. Part of that is logistics—Australian clubs have been open more frequently during COVID than those in, say, the United Kingdom or the United States—but part of it is thanks to its newest crop of producers. LOIF is one of the best of the bunch, in large part thanks to his omnivorous approach to the form: his music stretches between blissed-out IDM, late-night techno, and ecstatic trance, nabbing the best bits of each and tangling them together. Animix Sixty Eight, the latest in a remarkable run of mixes (he was previously featured in these pages a few months ago), continues that cross-genre approach to club music. Here, he flips between umpteen zonked-out club sounds: tripped-out dubstep, skittering minimalism, loopy trance records, slippery IDM, or any intersection thereof. He pulls off plenty of head-turning blends with an exacting level of precision, jumping between styles without skipping a beat. Along the way, LOIF finds something that toes the line between heads-down dancefloor burners and head-in-the-clouds melancholia.
---
OJOO GYAL & FUMU – AMX004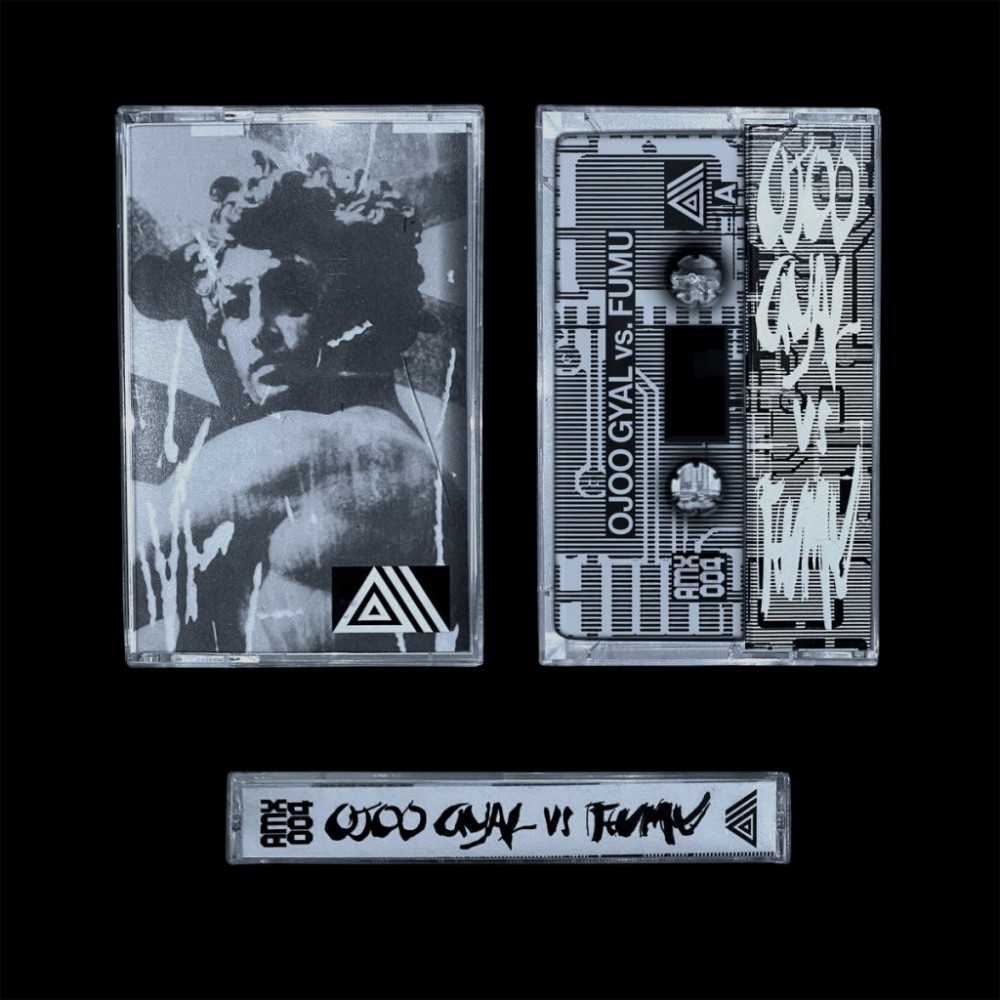 Image via Accidental Meeting's Bandcamp
In just a few years, Accidental Meetings has created a remarkably well-defined sonic vision. The UK label's sound focuses on dancefloor tools, but they favor sharp left turns, jagged edges, and mucked-up amplifiers to anything clean or straight-ahead. This makes their AMX mix series essential listening for fans of outré and anything-goes electronics; AMX004, their latest offering, is no exception. The tape is split neatly down the middle, with Brussels's industrial-electronics DJ OJOO GYAL on the first and Manchester's post-everything dancehall don FUMU on the flip. The pairing makes sense: both artists work in collagery, blending cragged dancehall, mucked-up techno, and bleary ambience. On side A, OJOO GYAL works with a wide lens, working storming industrial-rock records, bass-blasted dembow, extraterrestrial ambience, and pitch-black synthesizer sludge into something that won't stop shedding its skin. FUMU takes that anything-goes and abyssal weirdness even further: he finds the common ground between creeped-out minimalism, gothic acid techno, busted-amp bass, and steamrolling hardcore, slowly turning things up until the drums threaten to rip the whole thing in half. On AMX004, OJOO GYAL and FUMU take countless styles, genres, and histories, ripping them up and rebuilding them into wholly alien forms.
---
Only Now – Crack Mix 434 / Kush Arora – SYSTEM Mix 068
---
Speaking to Crack about his entry into their flagship series, Only Now laid out his ethos: sounds ranging from "old-school kuduro to twisted ancient music and the dark arts." On Crack Mix 434, impressively, he synthesizes those into a coherent whole. He begins by reaching for blown-out hard-drum and busted-amp gqom records, all tectonic-plate synthesizers and jagged polyrhythms. About halfway through, he pulls off a startling trick, yanking the rug out from underneath the percussion, leaning into vertiginous ambience and bleak electronics. His mix for Boiler Room's SYSTEM series, recorded as Kush Arora, is more or less its tonal opposite. There, he threads between blistering drill records, white-hot reggaeton, scorched-earth ragga flips, MIDI-blasted percussion scorchers, and a thousand different MCs, keeping things moving with an unerringly quick hand. (The DJ cycles between 36 tracks in 56 minutes; it's technically impressive, but the more important note is that it never feels rushed.) It's all unified thanks to an unerring focus upon steamrolling percussion, with drums running so hot that they threaten to derail the entire thing.
---
Overland – 180˚
---
Sometimes, the greatest joy of a tightly-engineered club set comes in the ephemeral. If they move carefully enough, a talented DJ can flip a dancefloor inside out without calling attention to themselves. For 180˚, Overland does just that. In the span of ninety minutes, she moves from a relatively languid 85 BPM to a rollicking 160, turning up the heat so slowly that it's nigh-impossible to tell when it hits a boil. The wide range of tempi lets Overland show off her crates, too: at the start, her selections suggest a mix focused on blissed-out ambient-trance, but it's not long before she's rocketing into all sorts of other sounds from across the UK: scuffed-up techno, warped UK garage, storming hard-drum, screaming drum-and-bass. 180˚ is a quiet marvel of tightly orchestrated genre-bending and deliberate mixing.
---
quest?onmarq – Juanita's Mix 063
---
Sometimes, all you need is a great drum break. quest?onmarq would know; growing up, they'd burn CDs with "jungle and many other forward[-thinking] UK genres" as a hobby. Juanita's Mix 063 might be best understood as a continuation of that practice. Throughout, the New York selector-producer zooms in on twenty years of jungle, jumping between mid-'90s classics and modern heaters with panache. It's mixed with dexterity befitting the form, with countless permutations of the Amen break slotting into each other at light speed, even as the tones around the percussion shapeshift in beguiling ways. At one moment, they're working with blissed-up Amen optimism, all swirling synthesizers and sun-kissed breaks; jump forward a moment, and it's all turned turgid, with sweltering snares and walls of bass. Juanita's Mix 063 is both a white-hot scene survey and a love letter to one of the UK's most essential exports, put together by someone with a deep love for the stuff.
---
Sicaria Sound – Truancy Volume 288
---
Sicaria Sound have dedicated themselves to underlining the most exciting strains of 140-BPM dance music out there, showcasing the sound's core tenets while stretching it into new dimensions. Truancy Volume 288, then, opens fittingly. Jodenji's "NextDoor" is both a nocturnal rap cut and a pile of eerie dubstep: a take on classic UK club sounds, twisted into striking and sleek forms. After its final notes fade out, Sicaria Sound spend the following hour chasing that idea into increasingly surreal corners: sludged-up bass music, wigged-out and dystopian breakbeat, depth-charge techno, horror-flick dancefloor minimalism, hall-of-mirrors baile funk. They toe a tricky line throughout, balancing a creeping sense of dread with club-night barnstormers. Sicaria Sound have been peddling alternate visions of the UK's club circuit for years. Truancy Volume 288 is one of their most fully realized yet.
---
Sueuga Kamau – SYSTEM Mix 067
---
Sueuga Kamau, a dembow duo based in Oakland, have a vision of dancefloor futurism that stretches from the global South to other cosmos entirely, from ancient folk musics to wildly exploratory electronics. On their offering for Boiler Room's essential SYSTEM mix series, the pair show off the range and depth of their style, fusing together mutant dembow and corrugated hard-dance rhythms into something that won't stop shedding its skin. After a bracing blast of woodwinds and slammed percussion, the pair slowly dim the lights, working their way towards all sorts of post-industrial global-South screamers: white-hot hard-drum workouts, twisted-up baile funk, scraped-metal dancefloor burners, atonal drone-reggaeton. It's wild-eyed and utterly singular. Throughout the session, Sueuga Kamau blur histories and futures with a rubbernecking intensity, taking gritted-teeth club tools and injecting them with a menacing swing.
---
tek2 – CXXXIII
---
If paced deliberately enough, ambient music can be thoroughly transportive; a few properly laid tones can usher the listener to somewhere entirely foreign. On CXXXIII, tek2 shows the power of this approach, but that's hardly new—what's most impressive is how they get there. Much of the set has a muted quality to it, all hushed synthesizers and muted pops and crackles, but they plunge down plenty of blind alleys that keep the sounds dynamic. The first surprise arrives ten minutes in: a shot of dancefloor melancholia that begins with Sega Bodega & Isamaya Ffrench's haunted "Feel (Cover)" before moving into pan-flute electronica, depth-charge Rihanna bootlegs, spaced-out baile funk, and a dreamy Black Eyed Peas flip. Even during the set's most unpredictable moments, though, it never shakes loose its starry-eyed ambience. Throughout CXXXIII, they dunk familiar sounds, feelings, and voices in a vat of smog.
---
Time Is Away – John Berger: Pig Earth / Pig Earth Dub
---
Time Is Away erect monuments. On each of their mixes, they turn their focus towards ideologies, sounds, and histories, exploring as many nooks and crannies as they can manage along the way. The throughlines in their work is not a particular sound, but instead a deliberate approach and light touch: no matter their focus, the duo move patiently, favoring compositions that unfurl with grace. This carries through into their most recent material for NTS. On John Berger: Pig Earth, Time Is Away focus on the titular book by John Berger, a critic and novelist who, in the 1970s, moved to the French Alps to document the lives of local peasants as wholly as possible. Throughout the broadcast, they pair recitations from the book with lonely and dirt-encrusted ambient music: portraits of families, nature, and disappearing ways of life laid atop a bed of slow-motion trip-hop, bleary synthesizers, and sludged-up electronics. With Pig Earth Dub, they pull off a remarkable trick, reducing the spoken-word elements to practically nil and evoking the same sense of plaintive loneliness all the same. It comes off as a kind of mourning: for disappearing ways of life, for grasses paved over, for the vanishing intimacy between communities and their lands.
---
Torn – Samurai Music Podcast 52
---
Drum-and-bass can be a joyous and effervescent thing, but the opposite side of that coin is just as essential. Torn has been a scene mainstay for years thanks to his lights-out productions, packed with earth-shaking kicks and synthesizers that move with the heft of tectonic plates. On Samurai Music Podcast 52, he sticks to his comfort zone, and it's all the better for it. An opening din sets the scene: mammoth machinery whirring into motion, with metallic synthesizers shifting into focus, until it all cracks open into a blast of snares. For the following eighty minutes, Torn explores a million shades of black, the initial drip-feed of percussion turning to a torrent. In doing so, he turns in a teeth-gnashing session of drum-and-bass: precisely mixed, uncannily quick, and shot through with a white-knuckled intensity.