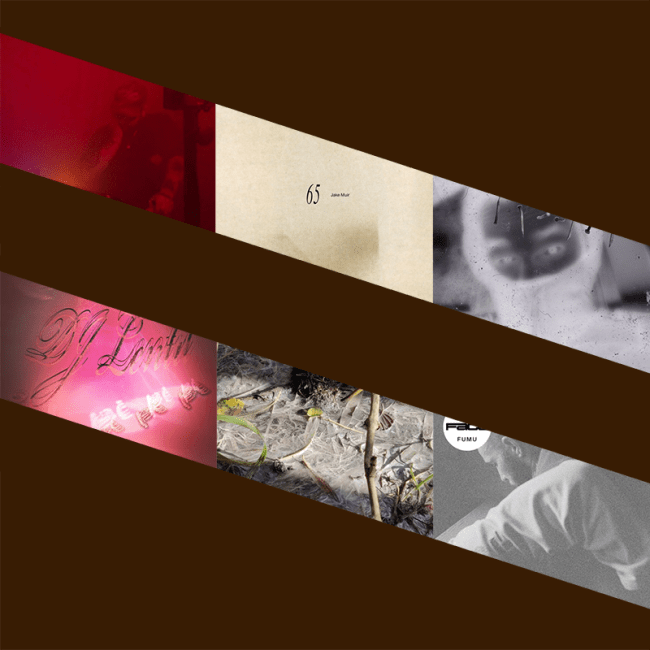 Independent rap journalists will recommend you new music until their voices give out. Keep it that way by supporting Passion of the Weiss via a subscription to our Patreon.
Michael McKinney understands the cultural importance of Kreayshawn's "Gucci Gucci."
---
Sometimes, the draw of a great DJ set lies in recontextualization: in bridging histories, rhythms, and traditions, underlining differences and exposing similarities along the way. The art and craft of DJing is inherently tied into this, of course, but some selectors lean into it harder than others. Some of March's best sets offered this approach in spades: CCL, mixing for Truants, offered up a characteristically intimate set of chameleonic club tools; elsewhere, Bruce drew lines between sludgy techno and gothic rock in a spine-tingling and rubbernecking set. Elsewhere, industrial-dancehall don FUMU traced the impact of million-BPM singeli as it reverberates around the globe. In his entry for fabric's latest mix series, Leon Vynehall drew lines between ambient music, techno, garage, house, and a million other club sounds; Tammo Hesselink pulled off a similar trick for Dekmantel, but with an eye for full-on rave-ups. The most obvious example of reimagining, though, lies elsewhere: a tear-jerking screwed-up pop set from Brooklyn ambient-etc. wunderkind Ben Bondy.
A few DJs dug deep into highly specific sounds. Field recordist Jake Muir looked to the history of illbient and turntablism in his set for Juanita's NYC; elsewhere, the pi pi pi crew showed off countless forms of techno, house, and dubstep. Manchester firestarter aya assembled a blazing ninety minutes of gutbusting hardstyle, hardcore, and hard dance; Minor Science leaned into wild-eyed club sounds, too, but went cheekier still, opting for a white-hot session of hardcore breaks and hip-hop. Mixing for contemporary Arabic-music hub Ma3azef, Siga highlighted Palestine and Cairo's drill scenes; Sunju Hargun took a similarly geographically-minded approach, showing off the range of trance pumping out of Thailand. The always essential nu-electronics hub 3XL took over HÖR for a trio of sets stretching from blissed-out ambience to scraggly glitch, and label affiliate King Softy turned in a set of sepia-toned and otherworldly ambience.
Here are some of the best DJ sets March had to offer.
---
Akimat – Intercalendrical zOnE
---
Ambient music can work as a kind of tethering, offering a sense of place either by deepening one's own environment or by suggesting another environment entirely. It can, of course, do the inverse as well. Akimat's Intercalendrical zOnE lingers with the latter, its drawn-out tones and sludged-up corners suggesting a purgatorial vision of the genre. (It's no accident that the set shares its name with a place dreamt up in Alasdair Gray's Lanark—in his writing, the Zone acts as the space between a dysfunctional society and its seedy underbelly.) Throughout the session, Akimat encases voices and synthesizers in a thick layer of amber, and even the toughest drums are enshrouded in smog. The result is a kind of zonked-out and sludgy ambience, even when the genres and tunes played might not suggest as much on paper: Akimat's hold on atmosphere is tight enough that they're able to fold in bleary-eyed trip-hop, dubbed-up drum-and-bass, and pointillistic trance without interrupting the trance. The sole departure serves to underline how effectively it's assembled—In the final third, Akimat reaches for a bit of blistering drum-and-bass hip-hop, threatening to turn it into a full-on rave-up. But even that gives way, the rhymes dropping out and the drums dissolving into a blast of dreamy ambience. Intercalendrical zOnE offers a murky and placeless vision of ambient-etc. music, and it's all the more evocative for it.
---
Amelia Holt b2b deep creep / DJ Rhubarb b2b Ian Kim Judd / dreemseed b2b Opheliaxz – pi 2 pi LIVE for PI day >:)
---
New York's dance-music scene has been going through a well-documented renaissance in the past few years. This is, in large part, thanks to a crop of new-school genre-hopping producer-DJs who work the intersections between Jersey club, blazing techno, sweltering breaks, and about a hundred other forms. This style is most frequently attributed to HAUS of ALTR, but pi pi pi—a column mainstay—is just as critical. Last September, label head deep creep grabbed five affiliates for an all-nighter of back-to-backs at the beloved New-York club Bossa Nova Civic Club (which recently suffered tremendous damage thanks to a fire). The first twenty minutes or so act as a bit of a red herring, all slo-mo ambience and quarter-speed dancefloor burners, but it doesn't take long before the DJs slip into simultaneously heftier and loopier territories: a low-gravity dubstep flip of Christina Aguilera's "Genie in a Bottle," a bit of acidic dial-tone tech-trance, a shot of elliptical hand-drum stormers. The rest of the five hours work in a similar way, with the DJs weaving techno, trance, breaks, and dubstep into delightfully playful forms. On pi 2 pi LIVE for PI day >:), the pi pi pi crew bottle the joyous and kitchen-sink energy of New York's club scene.
---
aya – Live @ Sutra @ Drugstore @ Belgrade @ Serbia
---
Sixteen minutes into her live set recorded at SUTRA, aya explained the name behind the label she co-heads with fellow UK firestarter BFTT. "I run a label called YCO. It stands for three words: 'yes come on.' It's a word we like to shout at each other when a big tune comes in. This is coming out in YCO in two months' time." And then the beat drops. It's a veritable firestorm of pitch-shifting vocal chops, thundering bass, and rubbery synthesizers, all calibrated to hit with tectonic force. In other words, it's a big tune, and it's in good company for the rest of the set. She spends the next eighty minutes working with the kind of post-everything dancefloor mania that YCO specializes in, conjuring a delirium where bone-crunching dancehall and hardstyle Pirates of the Caribbean bootlegs both make a strange kind of sense. She mixes fast and hot here, prioritizing gut-punch rhythms above all else: shuddering dubstep, teeth-shattering breaks, and heaps of gut-churning gabber. As is hardcore tradition, it's peppered with tongue-in-cheek and earth-shaking edits of yesteryear's hits: in one stretch, she moves from Blink-182 to Skee-Lo to The Offspring to Snoop Dogg and Wiz Khalifa, shooting each up to 200BPM with a blast of steamrolling percussion. Across the set, aya pulls off what she does at YCO—she connects a million styles of UK hardcore and vaults them into the future, blasting the amps with sweat and strobe lights along the way.
---
Ben Bondy – Live at False Peak 03/05
---
The CDJ has a proud history as a tool for emotional underlining and recalibration, turning the core of a well-known song inside out and underlining what's already there. On one end, there's DJ Screw, who famously stretched UGK's "One Day" out to fifteen minutes and made a tearjerker even more wrenching in the process. On the other hand—and not too differently—there's new-school iconoclasts like Total Freedom making club-rap classics into horror-flick creepers. Ben Bondy doesn't fit into either camp, exactly: his music pushes against genre, but it is most easily linked to the nu-ambient scene coming out of Kansas City, Berlin, New York, Saint Petersburg, and a few key SoundCloud accounts. Live at False Peak sees the producer-DJ pushing against form yet again, blending plaintive pop-radio hits, gauzy ambience, and field recordings until any distinction between the three seems pedantic at best. Bondy opens with a blast of fog-horn drone landing somewhere between mourning and awe; sixty seconds in, he introduces a sludged-up Kim Petras song to the mix, her voice cutting against the backdrop even as it runs a few octaves lower than expected. The effect is both surreal and heartrending; it is the sound of heartstrings getting stretched to their breaking point. Bondy is canny enough to know when an approach works, and he spends the rest of Live at False Peak mining a similar vein. The set is short and elegantly paced, offering a survey of lapel-grabbing pop-radio numbers and vertiginous ambience. For half an hour, Bondy wraps beating hearts in crushed-up synthesizers, filling the dancefloor with a deep fog.
---
Bruce – Truancy Volume 289
---
Speaking to Truants, Bruce outlined his style of DJing: pushing himself into unusual corners with "dumb mixing and mashes of sounds and styles," leaning deep into his role as crate-digger and party-starter. His music is neither novel nor utilitarian, though. It's wildly inventive and joyfully unpredictable, full of rug-pulls and trap doors. Truancy Volume 289 epitomizes this approach. Take the first ten minutes: he opens with somber a capella before complicating it with some scraggly guitar work; from there, he moves into aquatic and deeply alien techno, only to shift gears into some disorienting dubstep. The range is impressive, to be sure, but more important is that he makes it stick, conjuring an entire universe of left turns and blind alleys. He spends the remaining ninety minutes in this mode, delighting in off-kilter blends and madcap dial-fiddling: gothic rock and glitched-up bass cuts, blazing breakbeats and busted-cassette rap records, sludgy ambience and storming techno. It's a head-spinning session delivered with a wink.
---
CCL – Truancy Volume 290
---
CCL's mixes tend to be kaleidoscopic, setting aside concerns of genre and style in favor of a more generous approach to blending; a drum pattern, played just right, can catapult the listener into an entirely new world. Such is the case on Truancy Volume 290, the latest offering from the quietly masterful selector. It follows a clear enough path, tracing the tried-and-true home-mix structure of ambient-leaning segments bookending a heart-racing middle portion. It's just that everything's a bit more amorphous here, full of left turns and unpredictable blends. What initially scans as unpredictable genre-flipping gradually coheres into its own dream logic: spaced-out ambient-jazz wrapped around frenetic techno one moment, wiggly trance selections acting as feint before a left-hook of industrial-din dance music the next. In its most manic moments, it's a full-on dancefloor firestarter, and in its most serene, it's offering up alien electronics of the highest order. Just don't expect it to stay in either mode for long. On Truancy Volume 290, CCL throws their USB stick into a hall of mirrors and soundtracks the ensuing reflections.
---
Danielle – Truancy Volume 291
---
Now that she's able to play live again after a few indeterminate years of gigs, Danielle has updated her approach. "I think one of the things I like to consider a little more now is how 'fun' my sets are, and also how much fun I'm having," she told Truants. "I think the period of reflection made me realize that clubbing is such an essential form of escapism." Her sets were hardly austere before, but Truancy Volume 291 bears that approach out nevertheless. Throughout, the Bristol selector selects with an eye towards wide-ranging dancefloor bombs, switching between styles and rhythms at a blazing clip. She keeps up the neck-snapping energy and rapid knob-fiddling for just over ninety minutes, finding links between old-school hardcore, her contemporaries' techno-adjacent futurism, slamming jungle, miles-deep house, and skittery electro records along the way. Taken one way, Truancy Volume 291 is an expertly woven tapestry of dance-music histories and futures. Taken another, it's something much more immediate: an excuse to flood the dancefloor with confetti.
---
DJ Lentil – 202˚
---
In her interview with pi pi pi, DJ Lentil said that, over the course of her DJing career, she has come "to terms with being the ridiculousness I want to see in the world." (She chose her DJ name after imagining how absurd it would sound on a lineup.) Make no mistake, though: while Lentil may have a sense of humor about the whole thing, 202˚ is serious stuff. Throughout the session, she throttles between all sorts of contemporary club-music styles, juggling bass-grinder dubstep, boiling-over techno, storming breakbeats, and wigged-out electro. Thanks to a focus on 140-BPM club tools—the tempo Lentil says she's "truly comfortable in"—she bleeds a wide range of sounds into each other without so much as a scuffed blend. In one particularly impressive segment, she moves from Miami-bass minimalism to dreamy Ibiza trance records, only to pull the rug out to reveal hissing dubstep and a bit of chopped-up and bass-blasted techno. 202˚ is full of bits like this: left-of-center and playful blends pulled off with utmost seriousness and as precisely as possible.
---
FUMU – Fact Mix 850
---
Singeli—a style of dance music where the tempi regularly blaze past 250 BPM—has been lighting Tanzania on fire since the mid 2000s, but it seems to have caught a shot of rocket fuel in the past few years. In his mix for Fact, FUMU zooms in on the style's globe-spanning offshoots, blending tracks from singeli pioneers with similarly wild-eyed productions from the other side of the world. (His interest in the style makes sense; as both DJ and producer, FUMU twists serrated dance-music idioms into all-encompassing noise.) Fact Mix 850, then, is teeth-gnashing club music suited for busted amps, all screaming kicks and static-laced synthesizers, full of whiplash-inducing blends and a devil-may-care energy. In a particularly instructive sequence, he moves between three selections that would, in another set, be a suitable peak in their own right: TRSSX's remix of STMBL's "You Turned Into Water," whose low-end suggests white-knuckle gabber even as its five-alarm synthesizers strain against such easy categorization; a remix of Hyph11e's "Escapism" pushes the energy levels further into the red with its manic ballroom-rap; and BFTT's "Keeplies," a hard-techno cut laced with industrial-din blasts. None of these sounds are singeli, exactly, but they do share its maximum-impact ethos. FUMU mixes like this throughout the session, grabbing a million styles of hardcore and linking them all back to one of the genre's most essential modern hubs.
---
Jake Muir – Juanita's Mix 065
---
Eighty-odd minutes into Juanita's Mix 065, Jake Muir cues up "Vinyl Coda I." The piece, released by the late turntablism pioneer Philip Jeck, is prickly and amorphous, full of jagged loops and disembodied voices; it is hypnotic thanks to, not despite, its many Dutch angles and sharp cuts. The same could be said of Muir's set for Juanita's NYC. Billed as a survey of "NYC's illbient scene and the wider landscape of abstract sampling," Juanita's Mix 065 is a challenging, austere, and overwhelmingly beautiful selection of music that offers equal import to silence as the noise that surrounds it. It largely consists of cryptic experimentalism and muffled rhythms caked in static, years of dust, and moss, but Muir never loses sight of emotional immediacy. At points, the session is startlingly intimate, grabbing the listener by their lapels; elsewhere, it zooms out to reveal an entirely new cosmos. Throughout the set, Muir plumbs the depths of trippy and experimental electronics, offering a preternatural sense of awe to anyone willing to take the plunge.
---
King Softy – Trambolic Mana
---
The central joy of Trambolic Mana is simple: throughout the set, King Softy toes the line between thoroughly bizarre sounds and pastel-coated intimacy, resulting in something that feels like a scrapbook filled with otherworldly images. This approach allows Softy a wide sonic range: gossamer ambience to slo-mo downtempo fit for the chillout floor, sun-kissed drum-and-bass and zoned-out dub. Binding it all together is Softy's focus on closely-miked feelings—there are few vocal cuts here, but, if tuned right, synthesizers and drum machines can have plenty to say. Around half an hour in, they pull off what might be the set's most striking blend: after a bit of steamrolling drum-and-bass, they pull up Downstairs People's "Some Music," which lies somewhere between alien hip-hop, new-school house, and Orange Milk experimentalism; from there, Softy pulls off a head-turning blend into a crackle-coated copy of Horace Silver's Latin-jazz standard "Song for My Father." That it works at all is impressive; that the whole set is just as beguiling is a minor miracle. Trambolic Mana revels in the power of leaning in and spacing out.
---
Leon Vynehall – fabric presents
---
Mixing across countless genres is, in itself, no mean feat: anyone armed with a USB or two can jump between styles with the tap of a button. It's the art behind those leaps that make it worth tuning in. For a lesson in the stuff, look no further than Leon Vynehall's mix for fabric. The opening run is indication enough: in the first ten minutes, he grabs spooked-out spoken word, sludgy broken beat, dimly lit techno, scuffed-up dancehall, and low-slung house records, digging for their connective tissue and blending without a hitch. From there, he kicks the energy up a bit—fabric presents is billed as being aimed towards the club—but keeps his magnifying glass out, pulling off an hour of blends that alternate between clinically precise and deliberately audacious. In one particularly incisive segment, he grabs Round Four's "Found a Way" for some classic dub-techno, drops into Woo's old-school psych-pop, plays a bit of zonked-out dubstep, and pulls a hard left turn into A2's melancholy emo-rap. In a lesser DJ's hands, this might read as genre-hopping as a form of peacocking. In Vynehall's, it's utterly natural. fabric presents is a masterclass of curation and pacing, stretching from the chill-out room to the late-night rave-ups and back again.
---
Minor Science – Bleep Mix #227
---
Speaking to Bleep about his latest mix, Minor Science put it bluntly: "After the last couple of years, there doesn't seem to be much point in holding back." Bleep Mix #227 bears that approach out. The session shows Minor Science with a singular focus upon full-throttle dancefloor maximalism, whipping galloping kicks and steamrolling synthesizers into a veritable whirlwind. The intensity is matched only by its sense of joy; this is tongue-in-cheek stuff that demands listeners check their self-seriousness at the door. In one moment, he's grabbing blistering donk-footwork-jungle; wait a few minutes, and he's flipped the room inside out via a detuned Britney bootleg. In its mix of steamrolling energy and anything-goes sensibilities, Bleep Mix #227 is rave music equally suited for pitch-black warehouses and neon-blasted dancefloors. (No wonder he played Bangface two years ago.) Never mind there being "no point" in holding back: if Bleep Mix #227 is any indication, Minor Science ought to go even faster.
---
Pontiac Streator & Ben Bondy – Gig Set 1
---
Pontiac Streator and Ben Bondy are both best known for their otherworldly takes on ambient music, but they are hardly limited to the genre. (Their close ties with the boundary-pusing ambient-etc. hub 3XL are no coincidence.) For Gig Set 1, recorded live in early February, Streator and Bondy go deep on a very different style of electronic music, turning in ninety minutes of scorching drum-and-bass and serrated dubstep. They start things relatively reserved, with rolling percussion and effervescent vocals, but spend the rest of the session dimming the lights and barreling into ever stranger territories: blazing hard-drum workouts, bass-blasted rap cuts, futuristic depth-charge club tools. Impressively, they keep flipping the script, eventually finding their way into apocalyptic grime and scorched-earth bass blasters. It's a wildly unpredictable set from two of new-school electronic music's most practiced chameleons.
---
Siga – Ma3azef
---
Toss a stone in Lake Michigan, and it'll eventually ripple in the Nile. Following UK drill's meteoric rise, its sleek synthesizers and tripped-up drum programming has proven a potent base for rap all over the world. Mixing for Ma3azef, an always-essential hub for modern Arabic music, Amsterdam's Siga digs deep into the drill scenes of Egypt and Palestine, showcasing a vital and energetic rap scene that's undeservedly under the radar. The rolodex of snarling emcees is linked together thanks to an unerringly icy underbelly that wouldn't sound out of place in London or New York, even if there's more Arabic than one might expect from either of them. Highlights abound: Boyka Thugz's gritted-teeth bass-burner "Karlo"; Rubio's "GHATHO9O," which finds a coiled energy between an airtight flow and clipped strings; and Brotherhood's "Ball Hitter," which features a ghostly melody that sounds beamed in from another universe. Siga's Ma3azef entry is a blistering document of one of rap's most exciting scenes.
---
Sunju Hargun – RA.821
---
Spend enough time digging through the Siamese Twins catalog and a tantalizing picture starts to emerge: one of a Thai dance-music scene that blends histories and aesthetics so fluidly that it's hard to tell where traditional chants end and futuristic trance begins. Label boss Sunju Hargun shows off the power of this approach on his mix for Resident Advisor, cooking up seventy-five minutes of electronics that lean into the meditative possibilities of dance music. What starts as a set of slow-motion ambience—pan-flutes, gauzy synthesizers, and little else—turns loopy and a bit trippy, with the keyboards picking up the pace as the percussion gets ever more elliptical. Hargun never loses sight of wigged-out trance, though: whenever it threatens to get too direct, he'll toss in some field recordings or drop the rhythms out entirely. Throughout the mix, Sunju Hargun looks towards the sounds of goa trance and ambient music, shows his deep ties to the Thai dance music scene, and emerges with a singular vision of contemporary trance.
---
Special Guest DJ / Vani-T / Exael – 3XL HÖR Takeover
---
3XL is a column staple, and with good reason. The label, run by Berlin's inimitable Special Guest DJ, stretches from ambient music to blistering hardcore, but most of its names are most focused on the spaces between: ambient breakbeats, dubbed-up drum-and-bass, firestarting illbient. In a trio of sets recorded at HÖR, a quietly essential hub for modern dance music, a few DJs showed off the power and range of the label's stylings. Special Guest DJ went deep into slow-motion ambience for his hour, conjuring a haze of murmurs, new-age guitars, and aqueous synthesizers. Vani-T upped the energy a bit, working from dub-techno to dub to techno and back again, offering a session fit for a chill-out room—or, if played loudly enough, a full-on head-trip. Leave it to Exael to indulge the label's hardcore stylings: they open the hour with a bit of fuzzy and staticky ambience, only to split the whole thing in half with a series of glitched-up IDM freakouts. Taken as a trio, the 3XL takeover sets are emblematic of the label as a whole: wildly impressive, thoroughly unpredictable, and aesthetically singular.
---
Tammo Hesselink – Dekmantel Podcast 376
---
When Tammo Hesselink was last featured in these pages, it was for Animix Twenty Eight, a precisely executed exploration of minimal techno, dubstep, and breakbeat idioms. Part of the thrill, then, of Dekmantel Podcast 376 lies in watching Hesselink apply that meticulous approach to an even wider range of sounds. He blends forty-odd tracks in ninety-odd minutes here, connecting disparate genres and histories with aplomb. The speed and range of the thing would induce whiplash were he not such a skilled selector, drawing on a spare snare drum here or trace synthesizer there, stretching rhythms until they've turned inside out. In the most audacious bit of the session, Hesselink grabs CalvoMusic & DJGlo410's rollicking Baltimore-club number "Ga$ton Rasta"; threads even more drums into the cracks and turns up the bass with 214's hard-techno roller "Earthworms"; and works his way towards garbled techno-dystopian hard-drum courtesy of Daniel Ruane's remix of tropical interface's "elements." On paper, the tracks have nothing in common beyond a shared focus on visceral movement; in practice, Hesselink makes them seem like perfectly natural bedfellows. Throughout Dekmantel Podcast 376, he vaults between umpteen dancefloor styles, nailing the landing each time.
---
Vivian Koch – Dekmantel Podcast 374
---
Ambient music is no stranger to this column, and with good reason. The genre has undergone something of a creative resurgence in the past few years, with plenty of producers trying their hand at the stuff when their event calendars suddenly cleared out. Vivian Koch isn't a fresh face to the scene, but you'd be forgiven for thinking so: turn the clock back three years and you'll find The Owleon, a matryoshka doll of electro, techno, and bleary synthesizers. On Dekmantel Podcast 374, she jettisons the drum programming almost entirely, turning in ninety minutes of blissed-out ambience suited for the change of seasons. Along the way, she stretches into untold corners of laid-back synthetics: wonky new-age, muffled ambient-techno, slow-motion drone-ambience, shimmering duets for tabla and violin, hushed spoken word. The specifics hardly matter here, though; instead, the throughline lies in a focus upon hazy and gauzy electronics, with each selection deepening the smog and slowing the tempo a bit more than the last. It's a potent reminder of the sonic depth and emotive breadth of modern ambient music.