Earlier today, the Instagram page of Lil Tay announced her death and the death of her brother.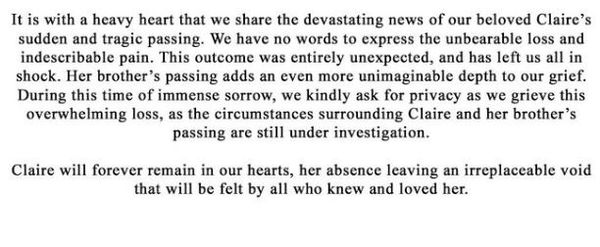 Given Tay's history, the death being a hoax was in the back of everyone's heads.
It may be a hoax.
Neither the police in Los Angeles nor Vancouver, the cities the siblings lived, are investigating their death, and TMZ has taken down their article about her passing.
The police are claiming they have NO record of Lil Tay (Claire Hope) or her brothers death. Additionally someone put a prompt through chatgpt that produced an almost identical paragraph to the death announcement posted on her insta. This whole thing is shady af. pic.twitter.com/kIcXIFBxsF

— Aiden ?.? (@Aiden_Revival) August 9, 2023
There is also this note, reportedly from her brother.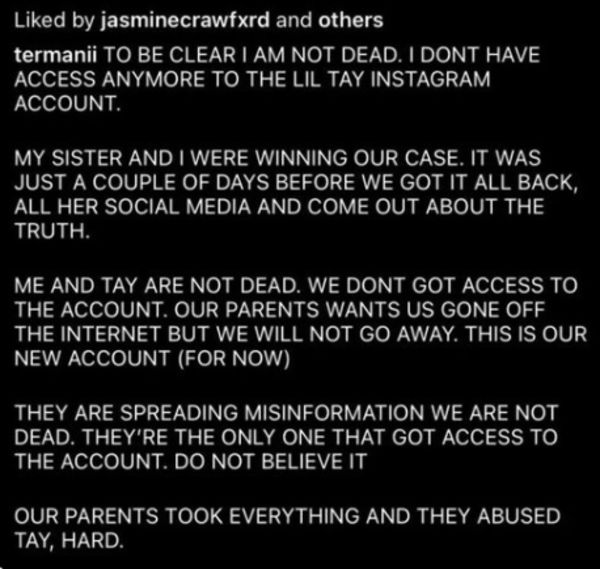 As a nine-year-old, Tay charmed and horrified social media by speaking and flexing like a rapper.
It was known that Tay's parents had been involved in a nasty custody battle over her.