Kodak Black is now a college student.
With his newfound dedication to education, the ideas are just flowing.
He jumped on social yesterday with a proposal to revolutionize the strip club game.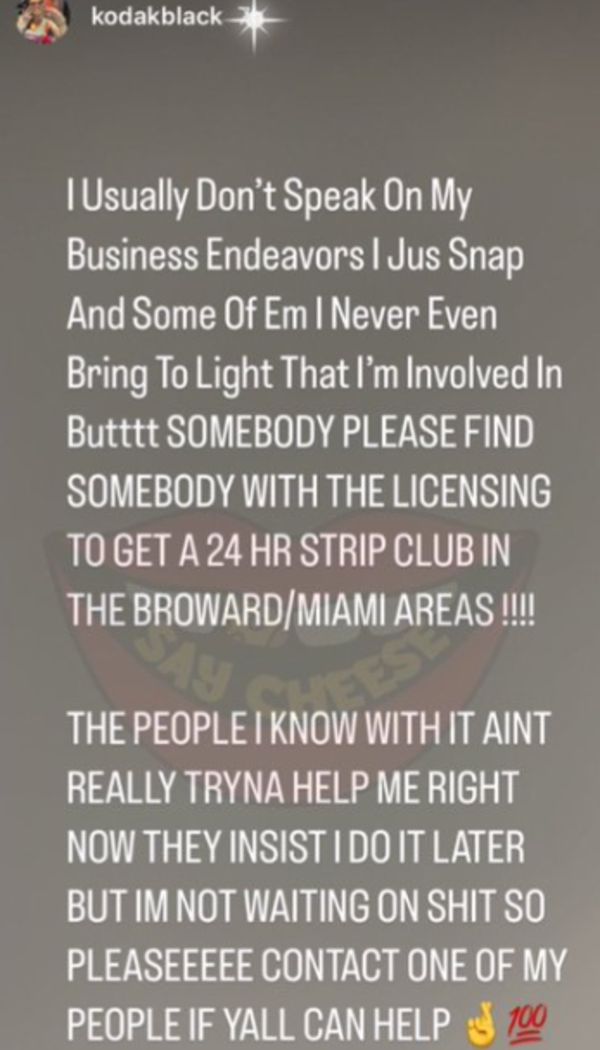 "I Usually Don't Speak On My Business Endeavors I Jus Snap And Some Of Em I Never Bring To Light That I'm Involved In Buttt SOMEBODY PLEASE FIND SOMEBODY WITH THE LICENSING TO GET A 24 HR STRIP CLUB IN THE BROWARD/MIAMI AREAS!!!!

THE PEOPLE I KNOW WITH IT AINT REALLY TRYNA HELP ME RIGHT NOW THEY INSIST I DO IT LATER BUT IM NOT WAITING ON SHIT SO PLEASEEEE CONTACT ONE OF MY PEOPLE YALL CAN HELP," Yak typed.
They do have 24-hour strip clubs in Las Vegas.
But what do you think of Yak's plan to bring it to other locales?