Earlier this week, it was reported that Jamie Foxx was entering his fourth week of hospitalization after suffering what has thought to be a stroke while shooting the movie Back In Action.
A source who spoke to Radar Online said that Foxx's family was preparing for the worst.
Now a member of Foxx's family — his daughter Corinne Foxx — has contradicted that in a big way.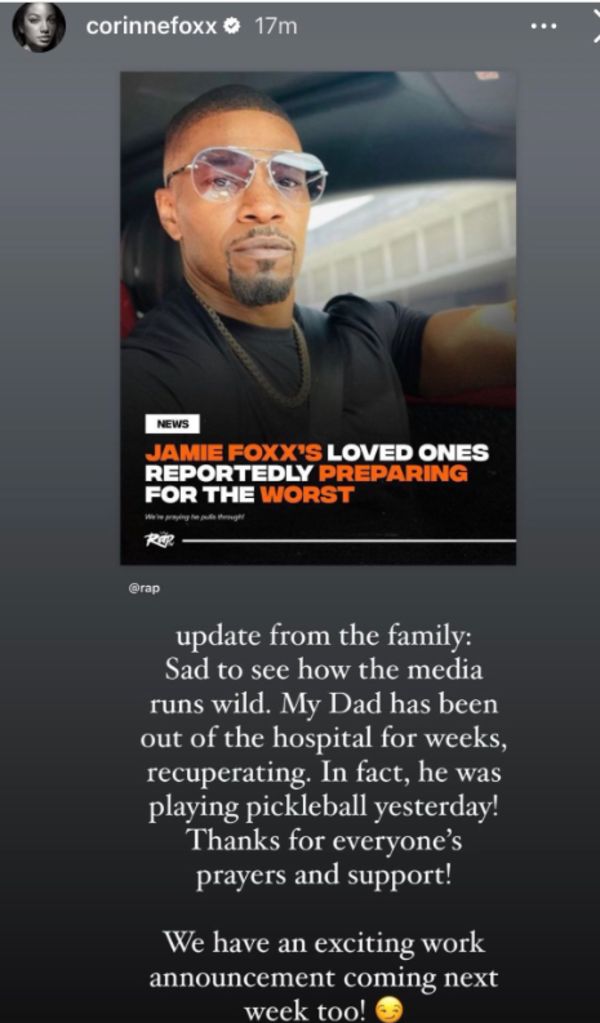 "Update from the family:  Sad to see how the media runs wild.  My Dad has been out of the hospital for weeks, recuperating.  In fact, he was playing pickleball yesterday!  Thanks or everyone's prayers and support.  We have an exciting work announcement coming next week too," typed Corinne Foxx.