Drake's For All The Dogs album is "coming soon."
Coming soon is a term with a lot of leeway.
In fact, there had been rumors of it dropping yesterday.
It didn't.
Instead, there are these posters in Toronto.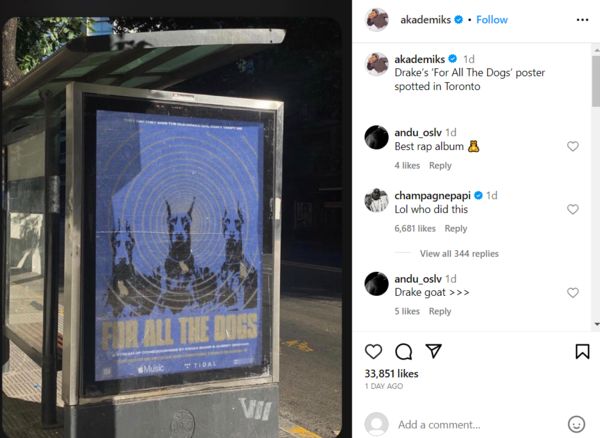 When presented with photographic evidence of the promo, Drake laughed and denied he had anything to do with it.
"Lol who did this," Drake typed.
Who indeed?