It's been almost a day and we still don't know why Boodie Badazz was arrested by the Feds shortly after getting a California gun charge against him dropped.
But we do know he's selling his Rolls Royce.
Boosie, who still has access to social media, posted this last night.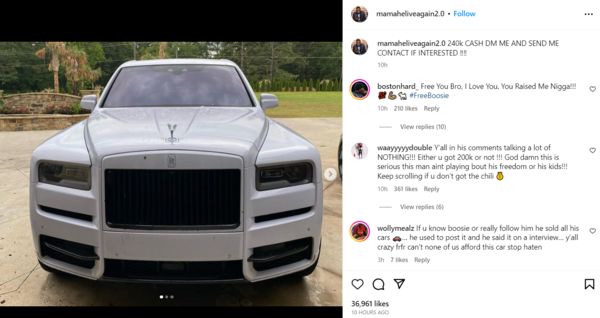 "240k CASH DM ME AND SEND ME CONTACT IF INTERESTED ‼️‼️" he captioned photos of his fancy car.
Do you think this is about bail money or is something else going on?