Blueface's mom, Karlissa Saffold, claims she didn't leak a photo of her backside for clout.
Instead, she insists it was it was a photo intended for her husband that got misdirected.
Blueface's mom addresses the viral picture she posted: "I promise I did not moon y'all for clout" pic.twitter.com/3dk8oEQyxk

— SAY CHEESE! 👄🧀 (@SaycheeseDGTL) October 15, 2023
Most folks doubt that explanation, given she's related to clout king Blueface.
Speaking of Blue, he had something to say about the photo.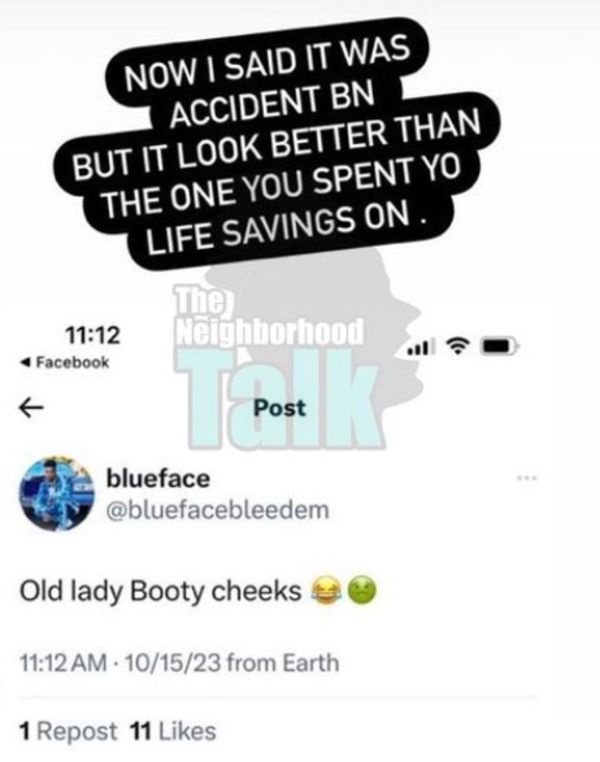 "Old lady Booty cheeks," Blue typed.
"Now I said it was accident BN but it look better than the one you spent yo life sayings on," she clapped back.
We think that's a shot at Blue's OG BM, Jaidyn Alexis (aka Stewie.)