Birdman and Charlamagne have patched up their issues and now "respek" each other.
For that to continue, CTG may have to change his tune on Drake.
Charlamagne has long been a critic of Drizzy and recently celebrated the failure of Drake's "Slime You Out."
Baby wants that to stop.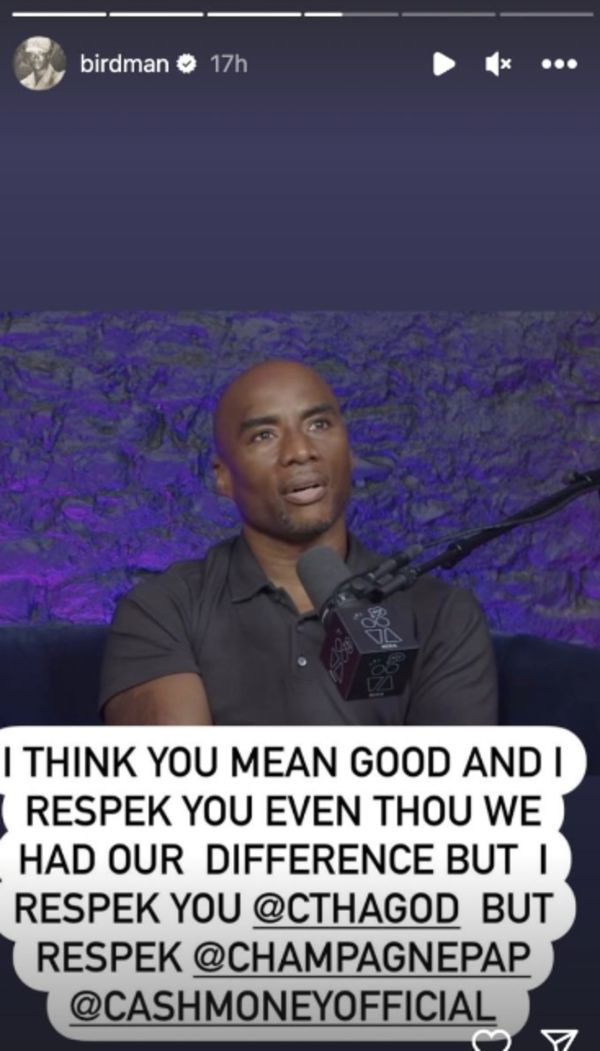 "I think you mean good and I respek you even thou we had our difference but I respek you @CTHAGOD but respek @Champagnepap," Birdmand typed.
Drake isn't on Cash Money anymore.  But Baby is still standing up for his guy.