A$AP Rocky is the latest victim of Azealia Banks's unique brand of vitriol.
Commenting on his trial for shooting A$AP Relli, Azealia called into question the notorious ladies' man's sexuality.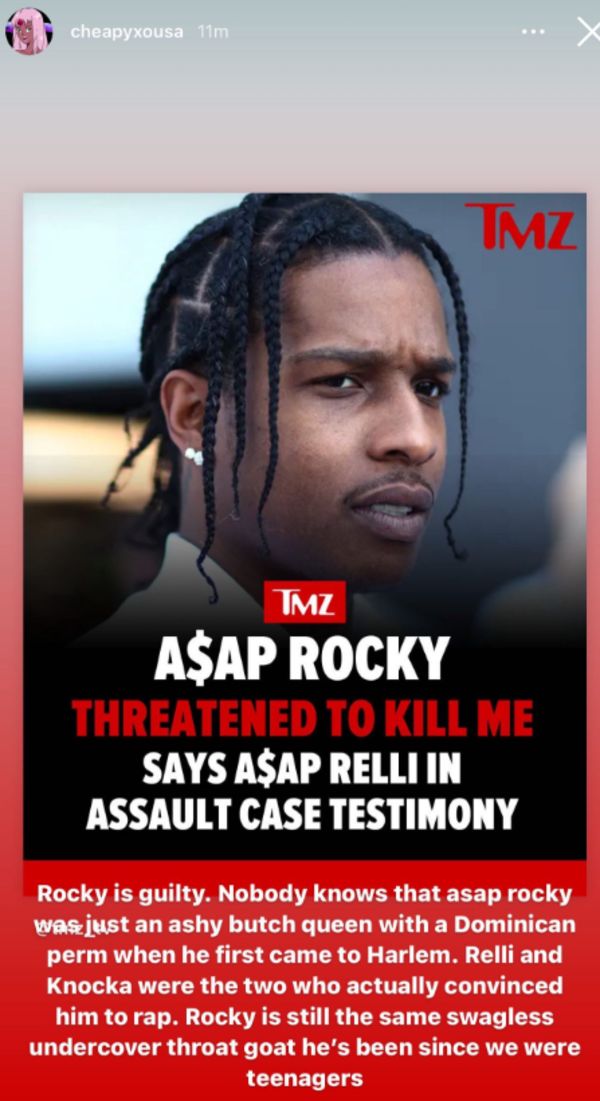 "Rocky is guilty.  Nobody knows that asap rocky was just an ashy butch queen with a Dominican perm when he first came to Harlem.   Relli and Knocka were the two who actually convinced him to rap.  Rocky is still the sam swagless undercover throat goat he's been since we were teenagers," Banks typed.
In addition to calling Rocky out for speeding his cheeks for men, she reminded everyone he beats on women.
Do you think Rocky is a throat goat?