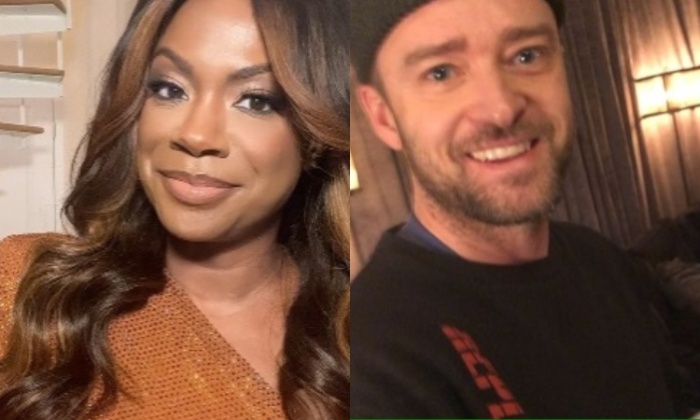 Bravo star and Xscape singer Kandi Burruss wants people to leave Justin Timberlake alone after Britney Spears said that he tried to act black when seeing Ginuwine back in the day.
"J got all excited and said, so loud, 'Oh yeah, fo' shiz, fo' shiz! Ginuwine, what's up homie?'" wrote Spears in her memoir The Woman in Me.
But Kandi said that Justin speaking that way isn't all that strange.
"I don't want anybody to, like, down Justin because you've got to remember the times that we were going through at the time," she told Page Six. "That era of pop and R&B, it was a lot of boy bands that did, like, urban music, urban routines and dancing, the whole image. That was in at the time, and nobody was passing judgment … I just feel like that was young Justin. Leave him alone, y'all. He was a really, really good guy."