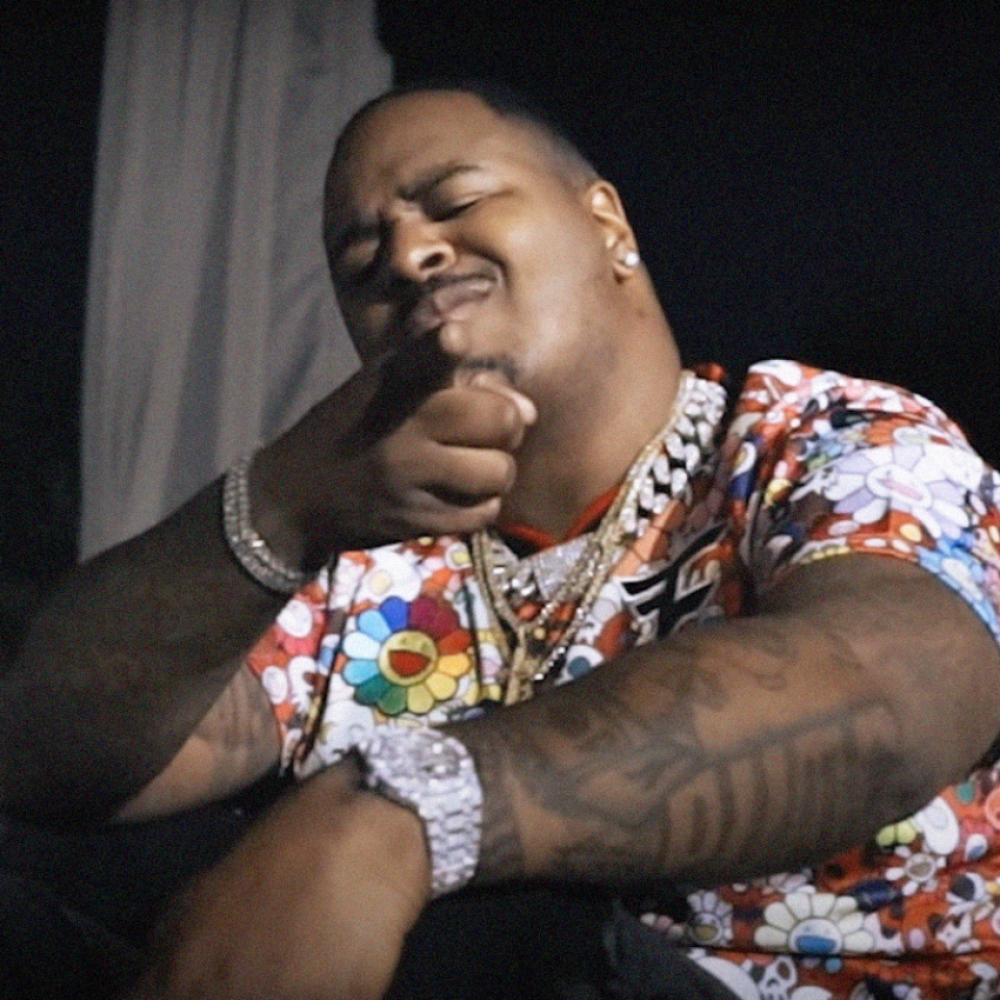 ---
In December of 2021, we tragically lost Drakeo the Ruler. We Know the Truth  pays tribute to the foreign whip crasher, Mr. Mosely, one of the most innovative LA rappers in the history of the genre, and most importantly, a rapper we all loved who made music that became part of our lives.
This letter was penned by Mikell "Kellz" Buchanan.
---
Support our coverage of one of the West Coast's greatest talents by subscribing to Passion of the Weiss on Patreon.
---
My words can't come together in a proper sentence because I can't figure out where to start or how to end. Everytime I hear your name, no matter the topic, I feel my body gettin heavy and water building from the corners of my eyes. I will forever remember the first day we met, you rode that bike across (BudLong to UNKNOWN NAME) "The Pink Bike" You just got outta camp or escaped/A-walled had ona fly "Roc A Wear" sweatsuit (That the homies already seen him in 3 days straight) lol and thats how Darell/Drakeo got the name "Dirty D." He was chasing everybody that called him that so me being me I rubbed it in more and we ended up fighting. It was almost a tie but I won lol. He got on his bike, the stolen pink 1 and blew with the wind. 2 weeks later we found out "Dirty D" was back in jail we was no older than 11. So for everybody thinking Ima "Jail Bird" Drakeo been doing this! Ima miss annoying you, first day you got the Rolls I video called all day I told you I already know you finna act Hollywood now I just wanna slide w/ you in brro.
For 30 mins that 30 mins turned into 6 hours, me becoming the DJ, shopping on Rodeo, a carwash, and the studio lol we was outside gang! I told you when we was fighting UNKNOWN case "Don't Forget about me" You looked at me like I was stupid, then told me "Brro, you know I got you" Rest up brro because we got alot of catching up to do, I can't tell you goodbye but I'll see you soon. Love you bro I'll never forget about you, and I got you too.
---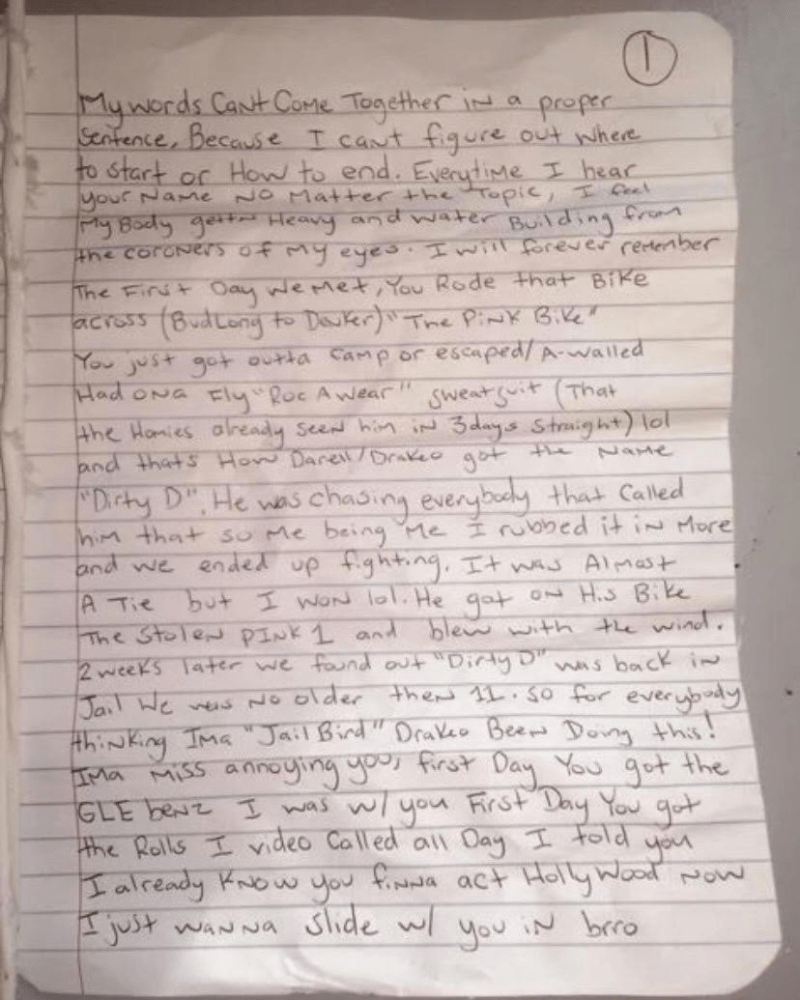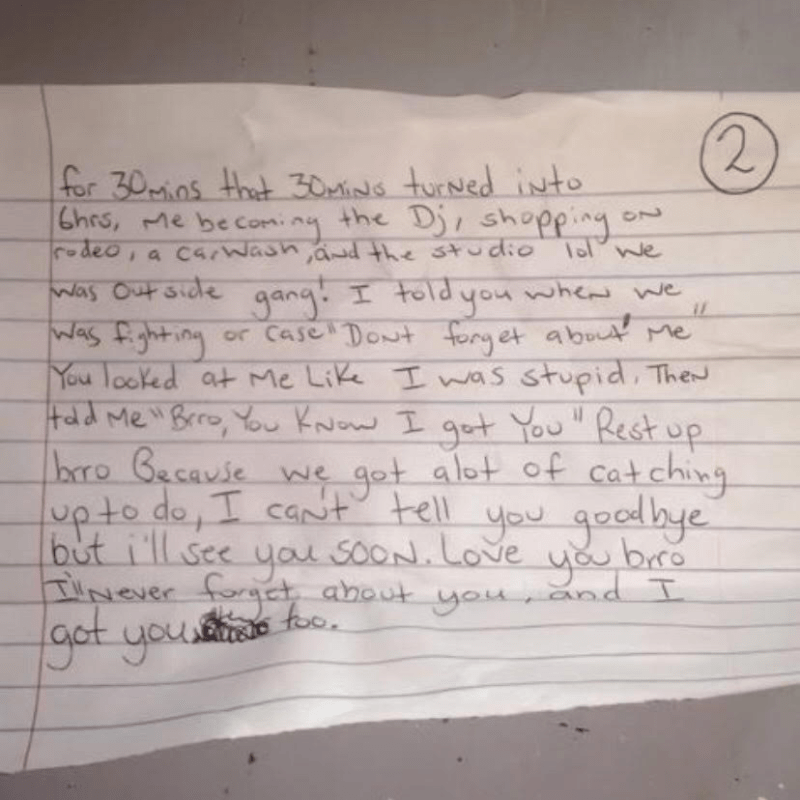 ---