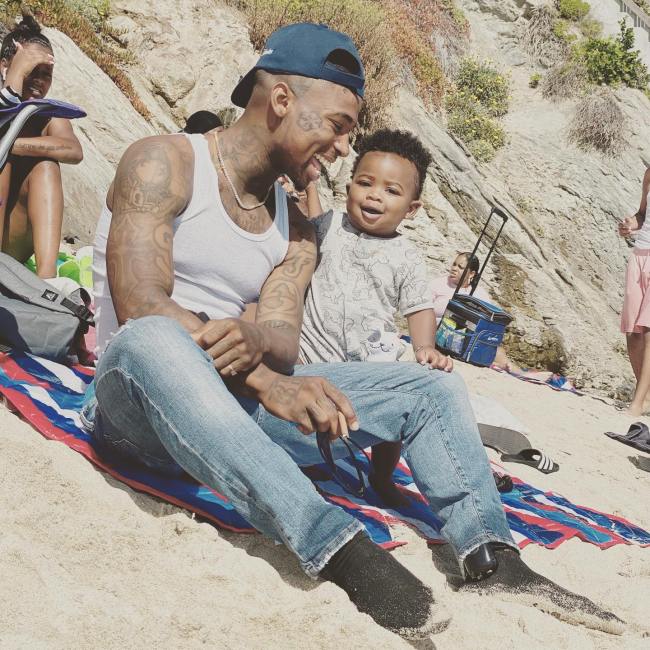 The Rap-Up is the only weekly round-up providing you with the best rap songs you've yet to hear. So support real, independent music journalism by subscribing to Passion of the Weiss on Patreon.
Harley Geffner is taking notes on the similarities between Shake That Shit and Vogueing.
---
Crazy Bill Ft. OT7 QUANNY

– "TRAPPIN AINT DEAD"
---
Minimalism is the name of the game with this Philly cut. Over a brooding beat that sounds like a downtempo Flint bassline was thrown in a cryochamber and shrunk to its core, Crazy Bill and OT7 Quanny reduce the effects on their voices to give the song an extra cut. There's no fat, and each guy delivers their bars straight to the temple; first Bill with the slow and steady pace, then Quanny speeds it up. It almost feels like a Los and Nutty song, how it's muted, but feels sharp and dangerous – the type of song that can soundtrack a brisk walk on a freezing night under Philly's signature burnt orange street lights.
---
Saviii 3rd

– "Phone Call To Heaven"
---
Long Beach, California's Saviii 3rd lost his mother no less than 2 weeks ago, and released this video two days later. Phone Call To Heaven is Saviii praying for a last conversation with all the people he's lost. All the loose ends, the things he wishes he could tell his friends and family with whom he can no longer speak, and his survivor's guilt is wrapped up beautifully by Saviii in his saintly white outfit as he wails "I wish Heaven had visits," on the hook. When loss strikes, simple phrases feel like they can hold so much weight, and Saviii's hook here holds decades worth of joy, love, and memories.
Phone Call To Heaven is dedicated to his mother at the beginning, but it's mostly about other people he'd tragically lost, and may have been recorded before his mother's passing. But the song that he recorded and posted as a voice note on Instagram this week is more directly about his mother, and strikes an even heavier chord as he rips through his heart rapping about talking to the sky while hoping she can hear him and wishing he could hear his mother sing her favorite song. It ends on a positive note, as Saviii thanks everyone for the condolences, and talks about how he couldn't have gotten through it without his people. He's in obvious pain, and calls it the lowest moment of his life, but re-assures himself that he'll get through it. It's heart-shatteringly powerful (Part 1 and Part 2 of that song).
---
Kodak Black

– "Vulnerable (Free Cool)"
---
One of the videos to emerge from Kodak's incredible "Back For Everything" album, Vulnerable is Kodak at some of his, well, most vulnerable. He's writhing on a rooftop in the video while rapping about teaching his girl all the ways to hurt him through their relationship, thanking her for all the lessons learned from the journey, and missing his brother Cool whom he would have usually confided in regarding his relationships. It's a sad song, and the wandering sense of loneliness comes across loud and clear. It's the type of emotion that Kodak is so proficient with, in the ways that he contorts his voice and body while he sings about losing himself and compromising the pillars of his belief system. It's the voice of someone who is lacking guidance, and looking for ways to cope with the fact that so many of his backbones have disappeared, either to the prison system, the grave, or failed relationships. Not many people can effectively emote such a complex feeling.
---
ETO Dobb

– "The Message (On A Tee Pt. 2)"
---
Everyone knows the best rap videos are filmed at corner stores. Right between the stacks of Modelo boxes and the extendo clips, you'll find ETO Dobb and his boys from Jacksonville, Arkansas. His booming voice is reminiscent of some of the finest crop of our Southern elder statesmen of rap, and The Message is an entrancing showcase of his menace. Plus, his slightly crooked smile (further showcased on his IG) to show off the grills is very endearing.
---
Young Threat

– "Capital H's"
---
As stated in the song, Yung Threat wrote Capital H's from behind bars with a black crayola. Threat, who is one of the progenitors of the modern sound of LA's Hoovers set, spent almost 2 years behind bars during the height of the pandemic, and saw his music career blossom while he was locked down. Now that he's out and finally getting to enjoy the style he helped push forward to its current crest, he's still rapping with the best of them. Capital H's is full of casually stinging one-liners about the thrill of gangbanging, rapped through a simmering vocal filter that lightly fries his words behind a lean-glazed curtain.
---
Emptying the chamber:
---
Wifi Mami – Badaboom
Jackboy – Please Lawd
Curt Bangz x EBK Young Joc – Kim Possible
Lil Durk x Gunna – What Happened To Virgil
RXKNephew – More Swagg Than Fabolous
CEO Trayle – Poppin Shit
KayCyy – The Sun
Lil Blood x Mozzy – Raise Me Right
Cash Kidd – Movie Date
Asmdabkopster, Asmyvngk, Asmdemonchild & Asmxtras – Gas/ASM