We are getting more information about Rafael Medina, Jr., Octavious Medina, and Anthony Maldonado, the three men arrested last night for beating and robbing Tekashi 6ix9ine in a LA Fitness sauna.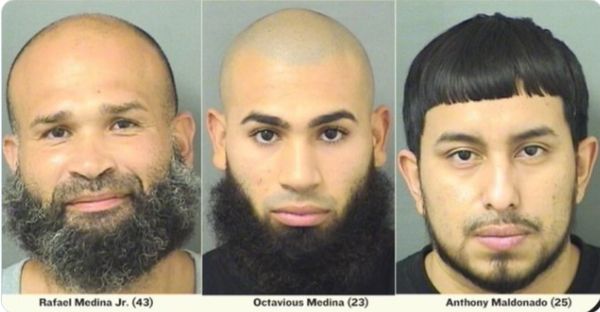 Rafael Medina is Octavious's dad.  He's also believed to be the leader (or Inca) of the Latin King's Balm Beach County Chapter.  In the mid-2000s he was convicted of a federal RICO charge concerning the Latin King's activities.
The Latin King have connections to the Bloods and 6ix9ine notoriously snitched on the Nine Treys, a Blood set.
As for the robbery … the three men got off with 6ix9ine's $3,000 Balenciaga shoes, an iPhone, and the $1,200 key fob to his Lamborghini.