For years, people have noticed that Bape seems to have very similar silhouettes to classic Nike kicks.
But yet Nike held off on suing, despite being a very litigious company.
They are no longer holding off.
The shoe giant has filed a lawsuit against Bape in a Manhattan court for copyright infringement and dilution.
Here is some of the evidence.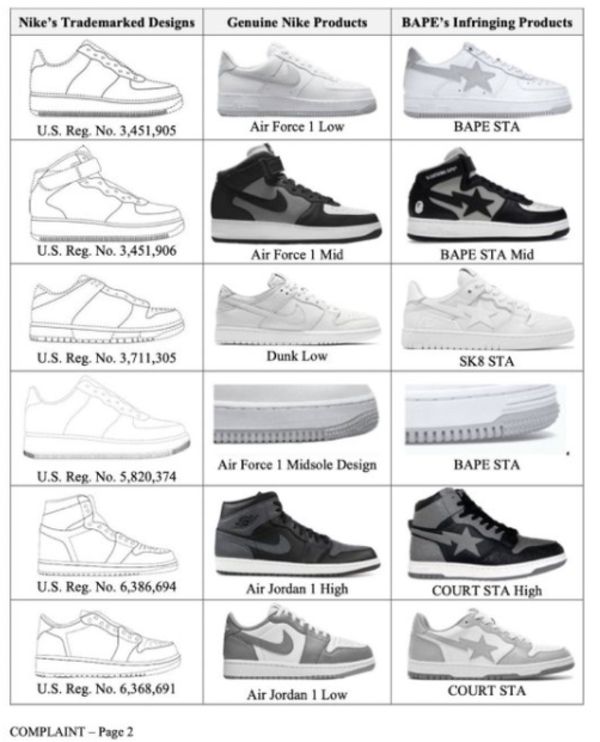 Do you think Bape is cooked?