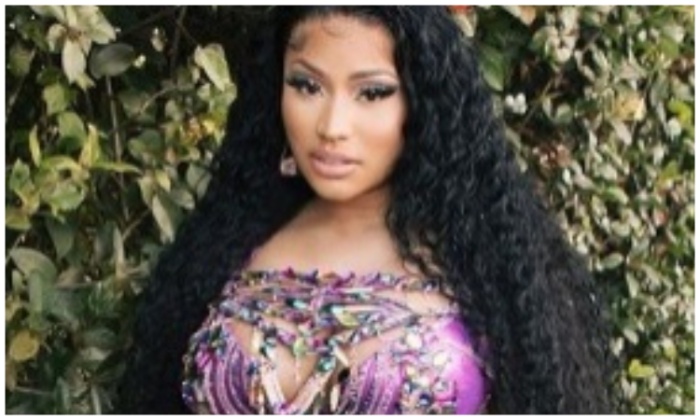 Nicki Minaj is getting quite candid about her past.
She first admitted to being addicted to Percocets during a new interview with Vogue. Then while speaking on The Run-Through with Vogue podcast, she talked about regretting getting plastic surgery.
"I guarantee you, if you change anything on your body and do anything surgical and all this, you're going to — more than likely, not definitely, more than likely — look back one day and say, 'I was fine just the way I was,'"said Nicki. "And that's what happened to me. I could not believe even some of the photos that I didn't love … I didn't like the way I looked."
"I didn't like being skinny, having a flat butt, you know, having boobs that didn't sit high enough. It was a lot of things," she further explained. "I think pregnancy could've played a role because seeing my son did remind me of myself so much. My real self. And it made me think why didn't I like this? So weird. But seeing old photos, being able to look at old photos again made me realize, 'These old photos are beautiful.'"
Last year, while speaking to Joe Budden, Nicki said that she got her butt enhanced after constantly being teased about her backside by Lil Wayne.