Last year, Drake flew Ice Spice out to Toronto after Drizzy publically slid into the then-22-year-old's DMs
That was about when Ice was blowing up, suggesting the Drake stimulus package was part of her rise.
However, shortly after Ice's trip up North, Drake unfollowed her on social.
Then he rapped this bar, which was assumed to be an Ice Spice diss.
"She a 10 trynna rap, it's good on mute," he spit on "BackOutsideBoyz".
It's been a minute, but it seems like things are good again between the two.
Drake is back to following Spice, who probably isn't really dating Pete Davidson, on social.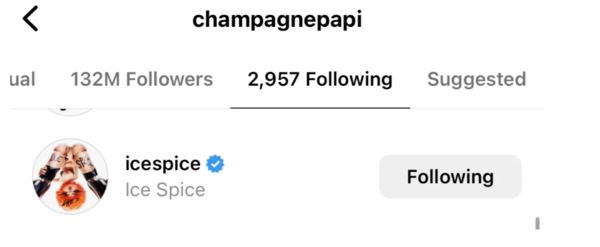 Perhaps this is all part of Drake's regret about bringing up women in his bars.