There's been some debate over whether NBA YoungBoy and Lil Durk are still beefing.
And YoungBoy and Lil Durk have been part of that debate.
But there's no debate after a Tweet from YB this evening:  The beef is on.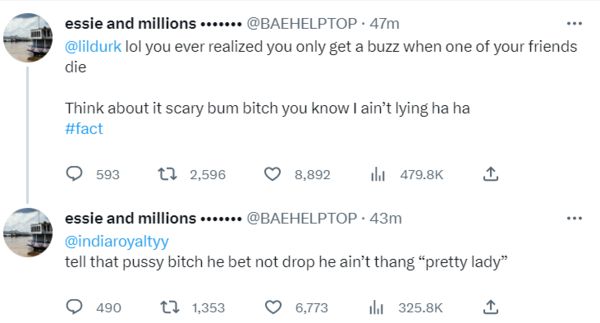 "@lildurk  lol you ever realized you only get a buzz when one of your friends die  Think about it scary bum bitch you know I ain't lying ha ha #facts," YB typed.
Then he got Durk's girl India Royale involved.
"@indiaroyaltyy  tell that pussy bitch he bet not drop he ain't thang "pretty lady."