Moneybagg Yo's Detroit concert was recently cancelled because too many people showed up.
The crowd may not have been for the Memphis rapper's music.
The word is Moneybagg has been living up to his name and throwing hundreds.  Then the word was those bills were fake.
Yo pushed back on all of that.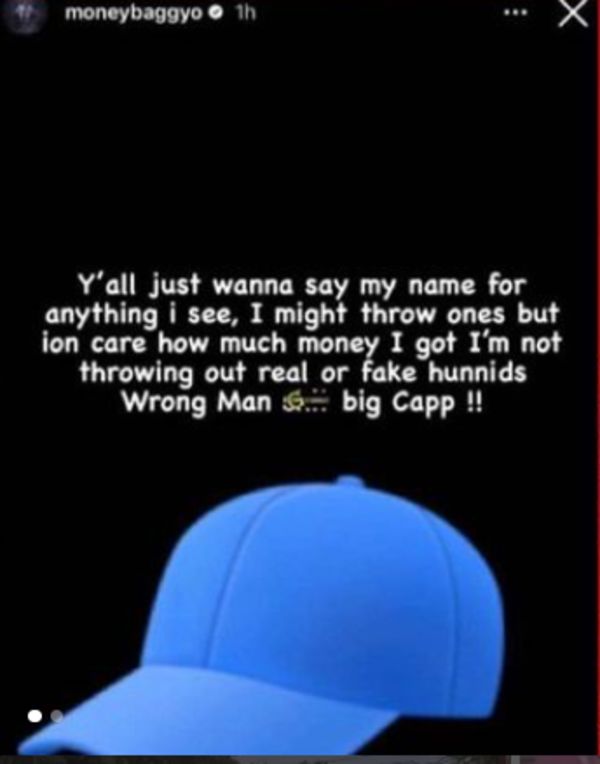 "Y'all just wanna say my name for anything I see, I might throw ones but ion care how much money I got I'm not throwing out real or fake hunnids  Wrong Man big Capp," he typed.
Sounds sensible.
Fan accuses Moneybagg Yo of throwing fake money at his recent show in St. Louis ?? pic.twitter.com/0wNI27OP9K

— Hip Hop Ties (@HipHopTiesMedia) August 27, 2023