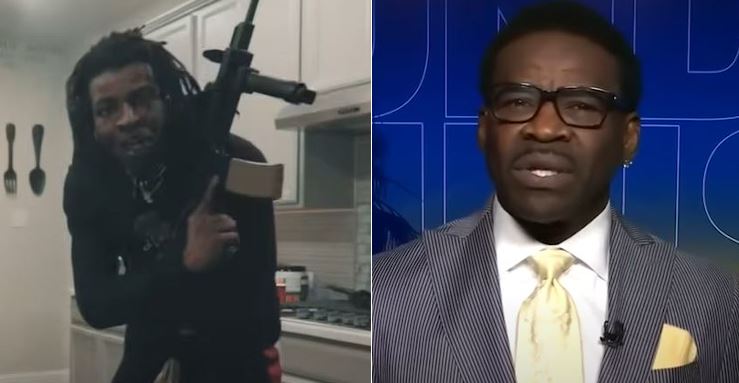 Aspiring rapper Tut Tarantino raps about that life, guns and all.
Pops used his TV perch to tell the world his son isn't about that life. [Jump to four minutes.]
"I got a son. He raps. His rap name is Tut Tarantino. If you ever listen to some of his raps, I'm like, 'Oh my God! Where does this come from son? You grew up in a gated community your whole life.' But he's rapping  because we romanticize and fantasize that old thug life, ghetto life and all that stuff. When we used to work to get away from it, we've now somehow gotten to a place we're running back towards it," Irvin said on Undisputed during a discussion of Ja Morant's issues.