When we last heard Lil Pump was retiring from rap to become an astronaut.
There were questions as to whether NASA wanted the young Harvard dropout.
Perhaps they've been answered with this latest photo, which shows Pump nowhere near space.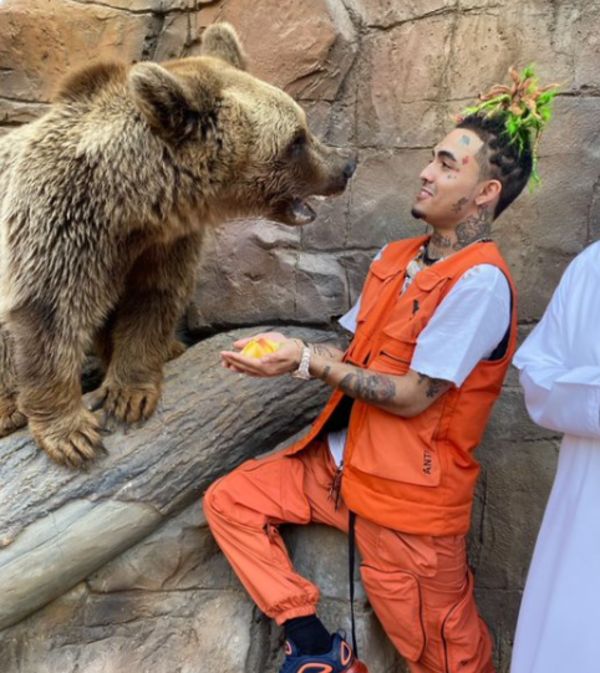 As you can see, Pump is posted up with a bear.
Nothing else to report.  Just Pump and a bear.