Lil Durk likes nothing more than to drop a cryptic message on Instagram.
His latest message is … interesting.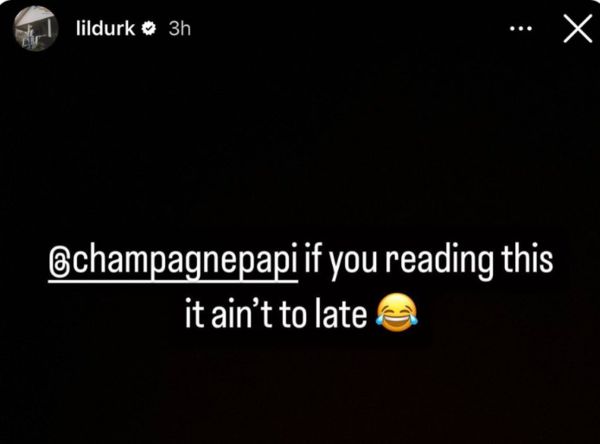 "@Champagnepapi if you reading this it ain't to late," he typed, playing off the title of Drake's 2015 mixtape If You're Reading This It's Too Late.
We have no idea what this means, as cryptic Smurk is cryptic.
But Durk does have a history of castubg shade on Drake's name.  
Last year, he made it clear to the world that he's bigger than Drake in the "trenches."
What do you think is going on here?