Last week, 50 Cent teased a collaboration with Rock Star games and their Grand Theft Auto franchise.
Video games seemed like a departure for Fif, who's been focused on developing TV series for the last several years.
Turns out it's not really.
Today, 50 Cent jumped on social and gave more details about the collab.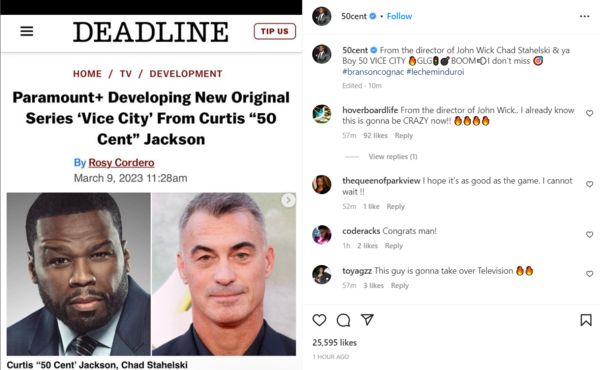 As you can see, 50 Cent and Chad Stahelski, the director of John Wick, are making Vice City into a TV series.
Is this something you're interested in?