Tupac Shakur's crown ring was sold for $1,016,000 at a Sotheby's auction this week.
It turns out that Drake bought the ring.  He showed it off Friday, July 28, on Instagram Stories.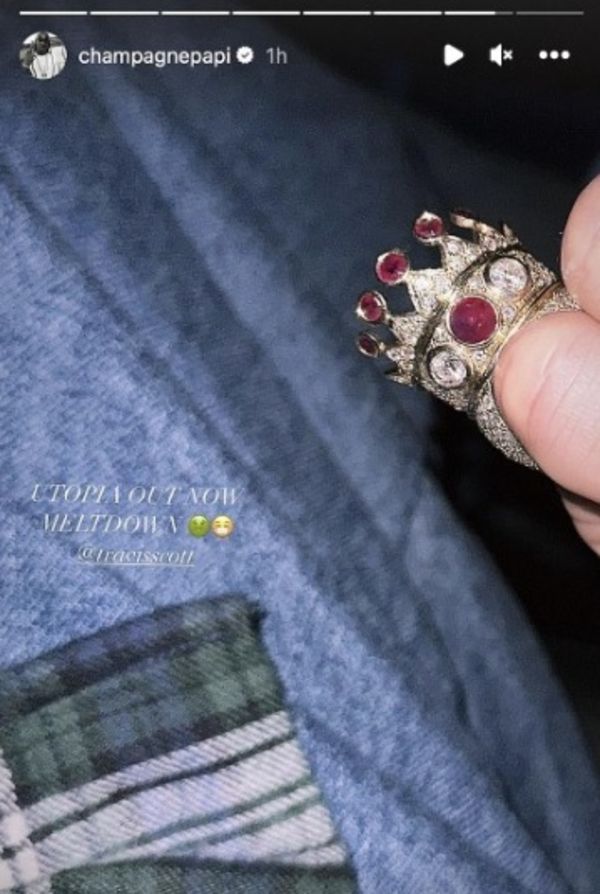 "Utopia out now Meltdown," he captioned the photo, referencing his song on Travis Scott's new Utopia album.
But on that cut, Drizzy says he doesn't care about "heritage" jewelry and brags he melted down Pharrell's chain he had bought at an auction.
What do you think about his big ring purchase?