Drake and Rick Ross are both successful rappers.
But they vary in many other traits, including skin tone and body type.
Yet Jamaica has trouble telling them apart.
Drake in Jamaica ???? #drake #rickross #jamaica pic.twitter.com/D5NJwlL1RU

— The Tropixs (@Tropixsofficial) April 9, 2023
"Drake," answered two females when Ross asked them what his name was.
Drake responded to the mixup with good humor.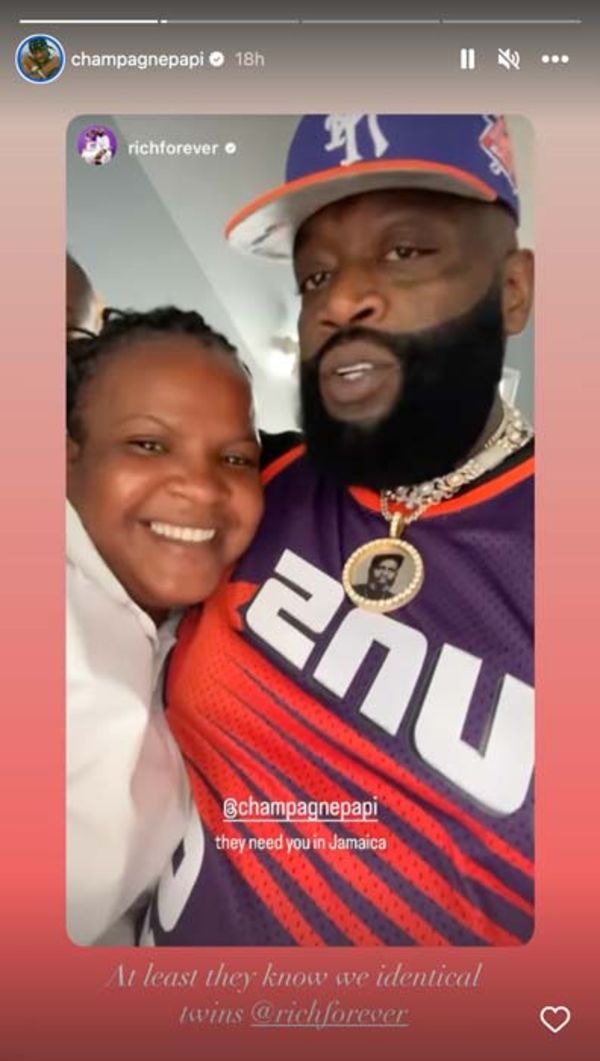 "At least they know we identical twins," Drake typed.
You would think they would know Drake in Jamaica, given how much he's taken from the island.