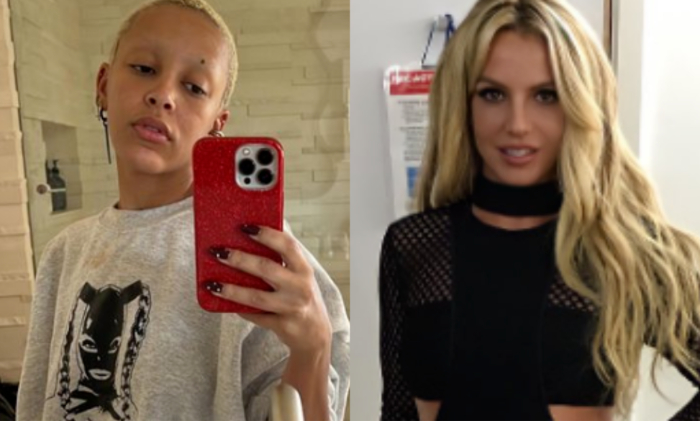 Doja Cat shaved her head in August of 2022. Britney Spears did the same in 2007 after going through an emotional rough patch. 
It was around the same time that Spears took an umbrella to a parked vehicle and started smashing it.
Doja believes that comparing her to Spears because of her shaved head is wrong, which she communicated to Variety.
"It's so incredibly disrespectful for people to be minimizing what Britney went through and make a joke out of something that was very serious and a big deal in her life," said Doja. "Every time I see a comment like that, I can't compute what's happening, other than it's just an awful thing."
"I wasn't working out and wasn't really taking care of myself in the way that I wanted to," Doja went on about her shaved head. "I was like, 'I need to do something,' so I just chopped it all off, and I could see the shape of my head. I could see my whole face… it's the best choice I've ever made, and I've never felt more beautiful."