Drake and The Weeknd certainly used to be friends and collaborators.  They don't collaborate anymore and, every now and then, they are accused of not being friends.
Some think Drake dissed The Weeknd on his For All The Dogs track "All The Parties."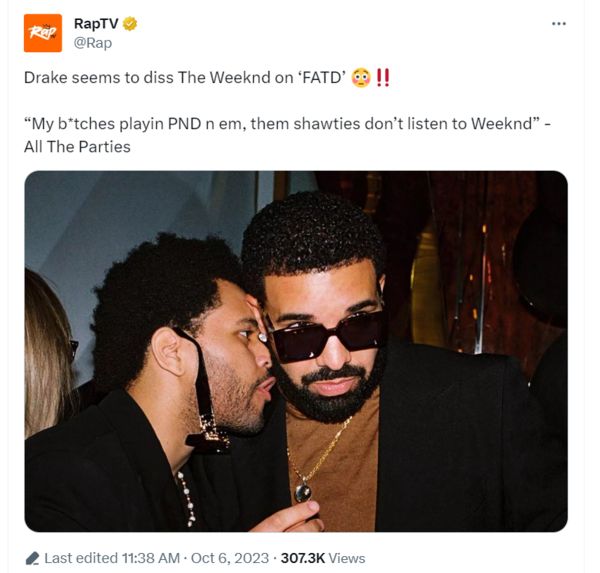 That Tweet may be based on a mishearing of Drake's bars:  It sounds to us like he's rapping, "My bitches playin' PND and them, the shorties only listen to The Weeknd."  But it's a tough call between "don't" and "only."
Nevertheless, he could be insulting Abel by saying he makes girl music.  (As if Drake never does that.)  Or he could not be dissing Weeknd at all.
[embedded content]