Drake painted his nails during a sleepover with Lil Yachty.
This bothered folks like imprisoned pimp Andrew Tate, who questioned Drake's manhood.
Now Drake is blaming Boat for telling him to paint his nails.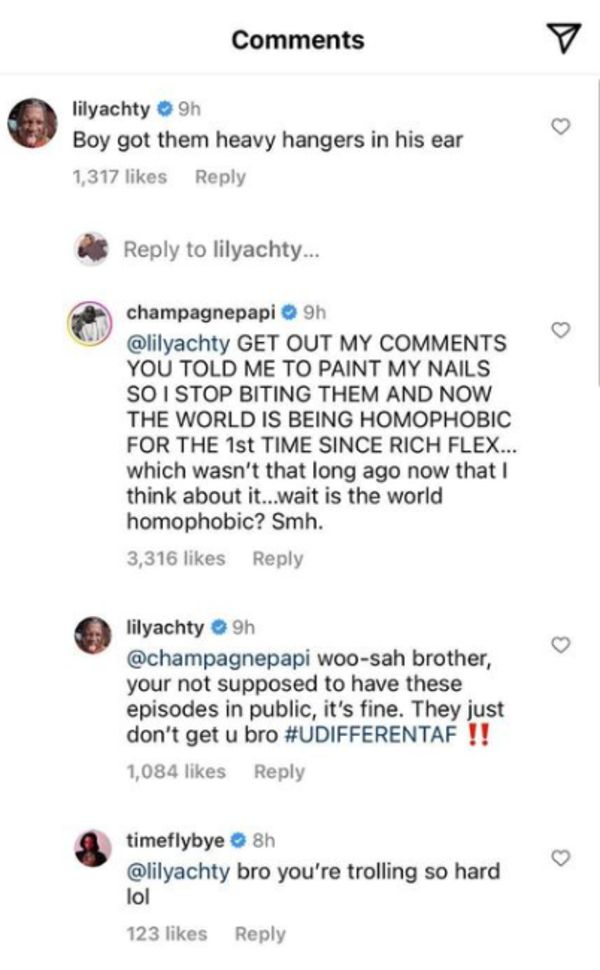 "GET OUT MY COMMENTS YOU TOLD METO PAINT MY NAILS SO I STOP BITING THEM AND NOW THE WORLD IS BEING HOMOPHOBIC FOR THE 1st TIME SINCE RICH FLEX … which wasn't that long ago now that I think about it … wait is the world homophobic? Smh," Drake typed.
Boat then told him to calm down.