It seemed like it was getting better between Chrisean Rock and Blueface.
But things change.
Just days after telling the world he wanted to make it work with Rock and their infant son, Blue is now saying he has no connection to the boy because of his son's last name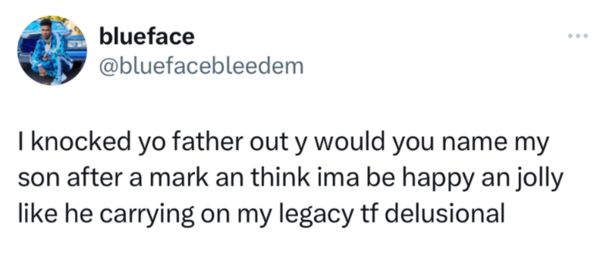 "I'm happy for rock an her success an her place an my son living Ina house but I can't go over there an play house with her my son name is chrisean jr he got her daddy last name an her daddy is a mark that's what I'm really mad about I don't feel no connection to her or the baby," he typed on Twitter. "I knocked yo father out y would you name my son after a mark an think ima be happy an jolly like he carrying on my legagy tf delusional.  I can speak for all the BDs In America if a female have yo baby don't invite you or let you know none an then name him after herself u not gone feel no connection women carry for 9 months so they already connected but from a man perspective we don't connect till we feel connected."
Last week, Chrisean said she wanted to change the boy's name to Jonathan Jamall Porter Jr, which is Blueface's government name.  But we guess she hasn't yet.