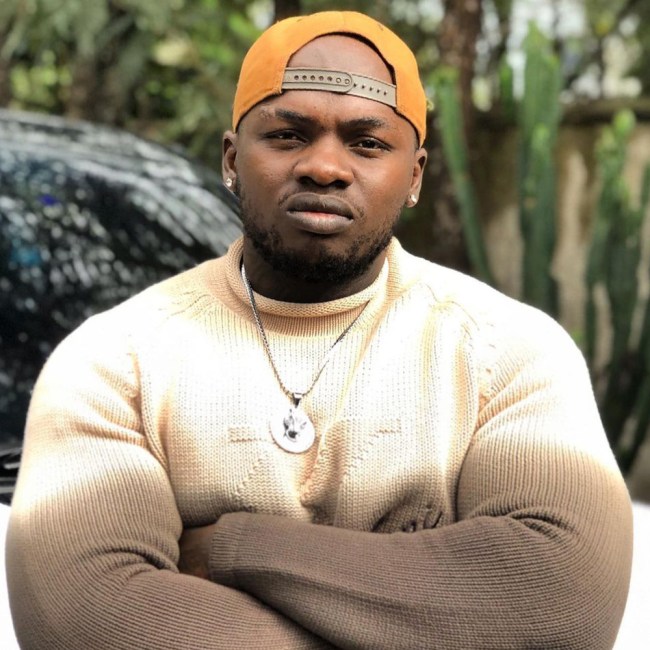 Support truly independent journalism by subscribing to Passion of the Weiss on Patreon.
Leonel Manzanares de la Rosa's birthday wish: the death of capitalism.
---
Khaligraph Jones –

"Champez"
---
Sometimes you just can't help but marvel at someone's true talent. Kenyan rapper Khaligraph Jones, the self-proclaimed "superstar of the country", presents "Champez", a fascinating exercise in character acting in song. Here, there's a battle between a rapper sporting a fully Americanized flow, and a Swahili artist who's is, in turn, defending his style and language from the invading influence, each one proclaiming themselves to be the Champez (the champion of champions). They exchange fire bars until the third verse, where a dancehall deejay comes to mediate, calling both adversaries Champez. He takes over and goes wild in the final verse, where we can hear a pretty killer Nicki-gone-Shabba impression.
All three of these personas are played by Khaligraph himself, who shows not only melodicism and lyrical dexterity, but also range, going from fully American to his native Swahili, to even reggae toasting, and he pulls them off pretty convincingly. All of this happens on top of a smooth, versatile beat that takes the i-II progression and plays it in a Phrygian feel, going from subdued to explosive according to the verses' needs. "Champez" is quite an impressive showing for Jones, the sort of comeback single every veteran rapper dreams of, and a true contender for Kenyan song of the year.
---
Venrick x Shatta Bway x DJ Rambo –

"BOUNCE"
---
It's very interesting how a new generation of East African rappers and artists are trying new ways of incorporating rhythmic flows, melodic sensibilities, and styles from all over the world into the Swahili language diction and natural sense of rhythm. "Bounce" is a great example of this, as Venrick and Shatta Bway incorporate dancehall toasting, trap triplets, and reggaeton melodies into their flow, both finding ways of making it work.
Rambo's beat helps a lot though, as the bass and snare combination honors the song title, always with an aqueous, sticky quality. But what I liked the most is the use of certain loops and samples, like the "ohh's" and "ahhs" that sound like they came from a disco or R&B song of the 80s, and a guitar lick that feels suspiciously like an inverted version of the "Could You Be Loved" riff. All of these elements come together for a very promising banger. ​
---
Locko –

"Indécis (NDC)"
---
"Indécis" succeeds where many other romantic afro-r&b tunes fail. Lesser performers would take a chill beat like this and flood it with melodramatic gestures and exaggerated melodicism, but Locko offers just enough to guide you through this story of relationship distrust. And then the beat takes a left turn and becomes a wonderful mix of kizomba and bachata, which the Cameroonian singer completely dominates. Extra points for the very subtle guitars that take a call and response approach in the background. ​
---
Trey Zo x Rappy Boy –

"Yooh"
---
Hailing from Burundi, Trey Zo and Rappy Boy's "Yooh" is one of those tunes that just stick with you and you can't get out of your head. The beat is amazing, especially with that combination of bubbly snares and handclaps that play a bell metric, accompanied by electric organ chords and a wandering steel-string acoustic guitar that comes and goes in the hook. Also, at some point in the song, they rhyme "telenovela" with "vuvuzela", which is corny and clever at the same time. It's just charming. ​
---
Magic System –

"Anoumabo Est Joli"
---
Popular music in Africa, like everywhere else, has specific stages in its history, and every generation has its set of genres that take over the mainstream at certain moments. But unlike the West, this distinction is not as clear-cut, and in certain countries, the story is way more complicated. For example, in Zimbabwe, Amapiano, afro beats, and rap coexist with Gospel music, which has transcended its peak in previous decades and remains a commercial force.
This is also the case in the Ivory Coast. Zouglou music, which peaked in the 90s during a tumultuous political situation in the country, still has a space in the pop conversation and shares the spotlight with afrobeats, rap, and the ongoing domination of coupé décalé. Veteran group Magic System has returned with "Anoumabo est Joli" a tune that not only displays the magic cadence of the zouglou rhythm wonderfully — just listen to those drum sounds —, but also are still able to capture the social pulse of the country lyrically. Zouglou has always been political, but every society changes very quickly, and few artists can keep up with those changes while maintaining a reflective but ultimately positive approach. ​
---
Helio Beatz feat. Edvan Allen and Melony –

"Juliana"
---
Mozambique has positioned itself as the "distant" member of the Lusophone African countries in terms of musical prominence, usually closer to the Swahili epicenter, or in the case of rock and electronic music, South Africa. But there's a lot going on in there; several artists have explored amapiano, rap, r&b, even batida rhythms, but the country's staples are Marrabenta and Pandza music. The latter is more connected to modern urban Maputo, and way more influenced by global sounds like ragga, r&b, kizomba, and especially reggaetón. The new Helio Beatz song "Juliana" is a perfect example; it takes the tumpa tumpa beat (with a little more prominence in the bass drum) and the melodic flair of kizomba, but it offers something unique, particularly in the way the guitar licks interact with the other elements in the beat. The song also has a certain charm, that completely peaks when Melony enters the stage for the second verse. ​
---
Samba Peuzzi –

"Lou Yakou Yawa"
---
Ok, this is next-level avant-garde shit. Senegalese rapper Samba Peuzzi presents "Lou Yakou Yawa", a tune that takes several, almost disparate directions, and still lands the punch. It's mostly a combination of trap and mbalax music, with guitar licks that go crazy throughout the song, but it's in the production where stuff goes truly wild. You can hear sampled serer drums, distorted, almost metal double guitars, and a talking drum that plays hyper-complex stuff during the entire track. And Samba himself shines in here, his flow tackling every change in the beat and taking every rhythmic passage it opens. I take my hat off. ​
---