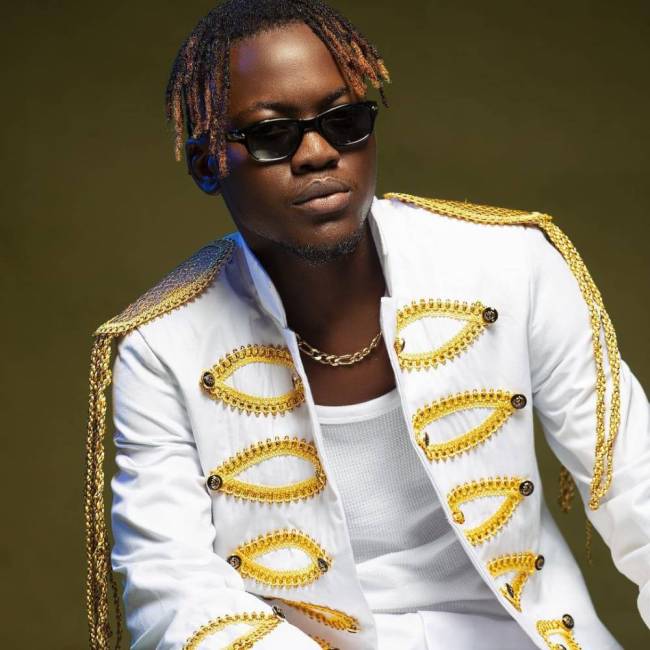 King Alasko/Instagram
---
Where else will you find the thoroughly researched rundown of the best up-and-coming artists from the continent of Africa on a weekly basis? At the top it's just us. Support truly independent journalism by subscribing to Passion of the Weiss on Patreon.
African music never sleeps, and neither does Leonel.
---
Chelsea Dinorath –

"Sodadi"
---
From Angola: (Warning: Serious song-of-the-year candidate)
Angolan upstart Chelsea Dinorath is a one-of-a-kind figure in the kizomba scene; thanks to that gossamer voice, she has stood out for her delicate and moving tunes, but "Sodadi" has completely exceeded expectations. Built around a well-played guitar progression and a looped vocal sample, the song captivates us with melancholic melodies and a chorus that perfectly develops its emotional core. This is a theme about that long-distance relationship that "is wrong but tastes so good" and leaves us "with a headache and sodadi (saudade) in the heart."
---
Yola Semedo –

"Marido"
---
From Angola: Yola never misses, and this new piece (a dedication to her husband and how marriage is built day by day) is no exception, her thick, wise tone dominating the semba-rumba beat and the lyrics addressing the daily implications of having someone by your side who you love but not always really like. And yes, the track is produced by the Marido himself, Carlos Dias.
---
Josslyn –

"Bo Muda"
---
From Cabo Verde: This one responds to a very simple question: what if there's a song that has all the musical elements of amapiano, but the vocals, lyrics, and melodies of zouk and coladeira? Cabo Verdean upstart Josslyn has got some impressive melodic chops, and the production never gets loaded on the beats and synths, so she gets enough space to take us to her world.
---
King Alasko –

"Don Dada"
---
From Guinea: Extremely prolific Guinean dancehall singer King Alasko is back with what's probably his strongest single in the year. "Don Dada" is pure dancehall, but the inclusion of the fulani flute leitmotif gives it a distinct local touch, and the coupé décalé drum breakdown in the final third completes the trick.
---
Drifta Tek –

"Nifuno vina"
---
From Zambia: Zambia has been one-upping the Kenya-Tanzania scenes lately when it comes to nasty dance floor bangers, and Drifta Trek is in the top of that class. "Nifuno vina" honors that long August tradition of alcohol-centered songs, and Drifta's flow builds from the gengetone flow and gives it a fresh approach. It's nothing more than a party song, but what else do you need?
---
BONUS JAMS:
---