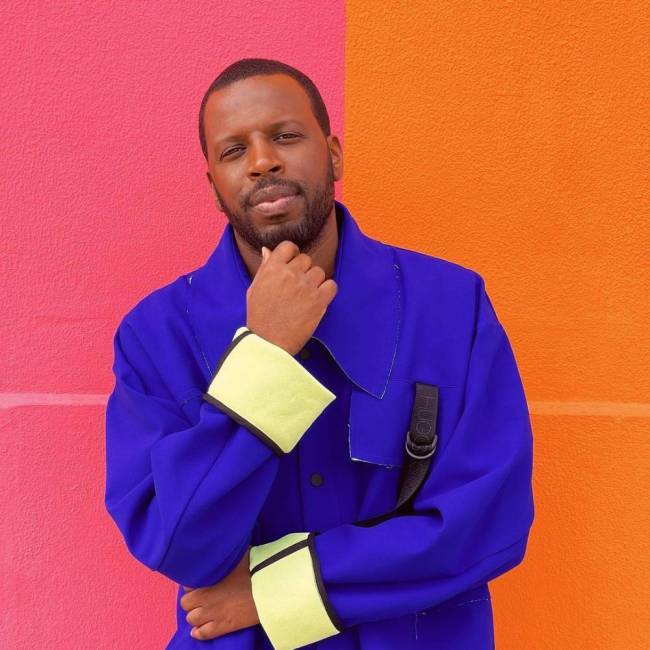 Dino D'Santiago/Instagram
---
Where else will you find the thoroughly researched rundown of the best up-and-coming artists from the continent of Africa on a weekly basis? At the top it's just us. Support truly independent journalism by subscribing to Passion of the Weiss on Patreon.
African music never sleeps, and neither does Leonel.
---
Rosa Ree x Gigy Money –

"Emergency"
---
From Tanzania: Rosa Ree is one of the sharpest rhyme spitters in both Bongo Flava and Gengetone (being born in Tanzania and raised in Kenya, she incorporated both styles into her music), and her ability to inject tracks with attitude and flow has cemented her status as one of both scene's best. In "Emergency," she and upstart Gigi Money turn the Dancehall up to eleven; the combination of sinister synths and Ragga pianos provide space for both to pour some of their nastiest lyrics yet. And listen to those manipulated voice samples on the hook — the whole dancefloor gotta howl.
---
Lil Don x Jemax x 4 na 5 –

"Ninebo Boss"
---
From Zambia: What happens when you have three of the most unique rappers in Zambia and a beat whose bass sounds like aural twerking? You get 'Ninebo Boss', where Don, Jemax and 4 na 5 build on each other's complex rhythmic schemes to make those drums hit extra hard.
---
Jade Swag x Y Celeb x T Low x Super Kena –

"Kukosa"
---
From Zambia: This is the kind of posse cut that I love — rappers and singers, a really good vocalist on the hook, and a beat that's solid but never intrudes on the main guys' interactions. T Low's supreme vocal is the shining star here.
---
Dino D'Santiago x Djodje –

"La Cora"
---
From Cabo Verde: Djodje is bulletproof at this point — the smooth kizomba-by-way-of-R&B singer stands out from the bunch for the way he enunciates and expresses intimacy, and this new collab with titan Dino D'Santiago feels like the most natural fit. The spacious beat feels like a late night confessional, as both singers interchange verses about their deep family bonds, brotherhood, and memory.
---
Ssaru –

"Kamkora"
---
From Kenya: If you've read this column long enough, you already know MavoOnTheBeat is the most celebrated producer in Gengetone. Why? Because he manages to find the right sounds, effects and beats for each singer he collabs with. Ssaru has a tone perfect for fun Dancehall, her tone exuding effortless cool, so the chiptune-lite synths and understated percussions were genius choices here.
---