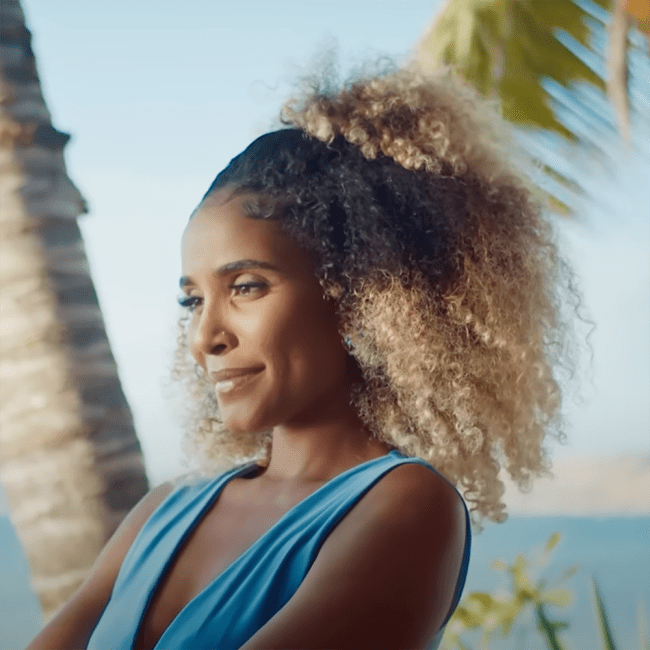 Photo via Dayo Lamar/Instagram
---
Where else will you find the thoroughly researched rundown of the best up-and-coming artists from the continent of Africa on a weekly basis? At the top it's just us. Support truly independent journalism by subscribing to Passion of the Weiss on Patreon.
African music never sleeps, and neither does Leonel.
---
Tania Morais –

"Força do Amor"
---
From Angola Luminous, lush, melodic kizomba with a touch of earnest tenderness is one of my most serious weaknesses. Tania Morais' incredible contralto, lovelorn but full of saudade, combined with the modified tresillo rhythm, and the soaring electric piano chords, feel heaven-sent. I have no proof, but I also have no doubt.
---
Innocent Kuti –

"Money Stops Nonsense"
---
From Sierra Leone Innocent is a legend in his home country, and his prolific career is full of chill vibes like this one, but the slight critique of greed and that breathy, soothing baritone are welcome now and always.
---
Naza x MHD –

"Laissez Moi"
---
From Guinea-Conakry / Democratic Republic of Congo The guitar-piano-flute accompaniment through the first ¾ of the tune hint at something more conscious or calm, but they threw in a remarkably understated yet super dynamic 4:3 polyrhythm underneath. The contrast is marvelous.
---
Tenor x Innoss'B –

"Mami Wata"
---
From Cameroon / Democratic Republic of Congo Another half-Congolese collaboration, but this one is a straight up mega-banger. The drum layering is exquisite, but the star in this show is the funky, clearly-fingerpicked bass. It has a classic 70s makossa feel, and I'm here for it every time.
---
Zion Stylei –

"Ma Copine"
---
From Gabon This one fascinated me on first listen because of the way those rhythms are put together, not only in that their polyrhythmic, but also in how they're composed in a way it almost makes you think this is not a 4/4 tresillo. And Zion makes it melodically intriguing as well, playing to the rhythmic nuances vía his cool, easy-going flow.
---
Platini P –

"Jojo"
---
From Rwanda Rwandan afropop always delivers, and Platini P is slowly revealing himself as one of the melodists to watch in the scene. "Jojo", besides its beautiful layering, has another secret weapon, the sick syncopation in those beats. It makes everything tighter.
---
Ssaru x Kushman x Benzema –

"Pombe (Remix)"
---
From Kenya Ssaru's flow is gradually getting scarier on how effectively her tone destroys the crevices in those tumpa tumpas. She's sneaky, but decisive, and Kushman's playful rapping is a wonderful companion to her. Add Benzema's sultriness and you got a certified flavor fest.
---
Ruguru –

"For Wheezy"
---
From Kenya This afrohouse-laden tune would be nothing to write home about, just another treacly pop reduction, if it wasn't for Ruguru's smile-inducing hook. The way she says "For Wheezy" can win you over just by itself.
---