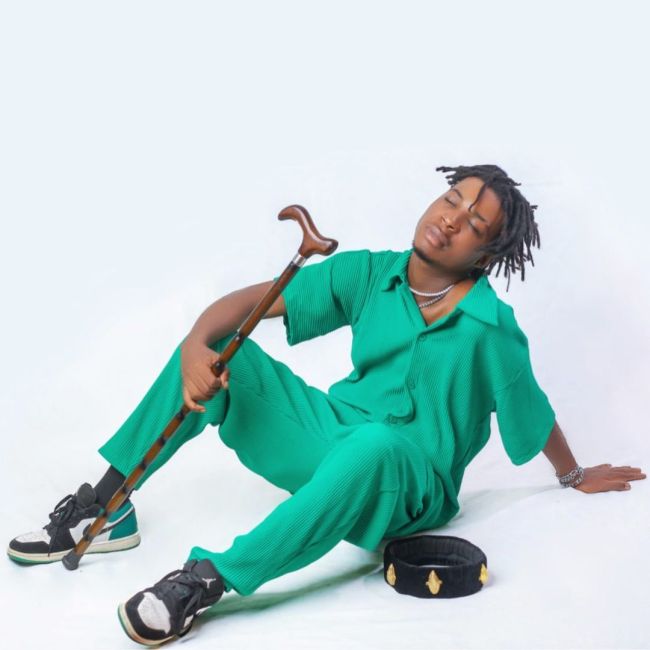 Photo via Dayo Lamar/Instagram
---
Where else will you find the thoroughly researched rundown of the best up-and-coming artists from the continent of Africa on a weekly basis? At the top it's just us. Support truly independent journalism by subscribing to Passion of the Weiss on Patreon.
African music never sleeps, and neither does Leonel.
---
Dayo Lamar x Fior 2 Bior –

"Echauffement"
---
From Ivory Coast The greatness of this track resides almost entirely on how they have tackled the tribal chant sample that kicks things off. It's an undeniable, unbeatable foundation, especially for Dayo and Fior, two rappers who can light up the whole joint together without stepping on each other's toes.

---
Shaggy Sharoof –

"Il est l'heure"
---
From Ivory Coast "Il est l'heure" is an exercise in production brilliance. The beat is pretty much a drill-indebted décalé, but with its components broken down and rearranged in very cool ways, still managing to do the typical Ivorian "throw in every instrument in the toolbox to riff throughout the song" approach. And Shaggy himself shines here, his heavy autotuned croon matching the energy and putting some extra melodicism.

---
Markafish –

"Pound Town"
---
From Sierra Leone Salone has got some amapiano gems too! The Sierra Leone scene is having a very effervescent moment right now, with waves of artists in different styles releasing heat left and right. Markafish decided to jump on the Continent-wide amapiano bandwagon with a dark, early-party beat, but instead of going full tough rap, he put a beautiful hook to spice things up.

---
Mun*G –

"Kiggwanga"
---
From Uganda Luga Flow can be chill and breezy, but it never loses its main allure: the sensual bounciness. This cool, light mid-tempo tumpa tumpa sounds like an early-set tropical loosie, but the soul keys and Mun*G's chill, low-pitched delivery gives it an extra dose of sexy.

---
Marina –

"Shawe"
---
From Rwanda Boy, what an elegant, charming pop song. Afropop sensation Marina returns with her strongest track to date. That main guitar riff contrasts beautifully with the crystalline synths and the airy arrangements, but most importantly, Marina's personality and tone adorn the entire tune with a veneer of pure magic.

---
Chino Kidd X Mr. LG X Ril Vin –

"Sina Msosi"
---
From Tanzania At this point, it's very clear to me that Tanzanian-style amapiano is basically a quest for who can drop their best-sounding drum arrangements. And here, Ril Vin Pops takes the cake with those timbales; those fills are amazing.

---
Mabantu –

"Star"
---
From Tanzania That slightly out of tune, tubular synth sounds dirty as fuck, and I'm all for it. It instantly turns that Bongo tumpa tumpa beat into an invitation to get nasty. And the Mabantu crew ride it effortlessly.

---
Mampi Queen Diva X Frank Ro –

"Featuring"
---
From Zambia I've always loved the clicking and clattering sounds typical in East African beats, but you need some extra charm to turn a bop into a banger, and Mampi Queen has that in droves. Her easy-going melodicism is why that hook really hits, and the way she uses the titular word 'featuring' to talk about a womanizer's mistresses is so funny it's brilliant.

---