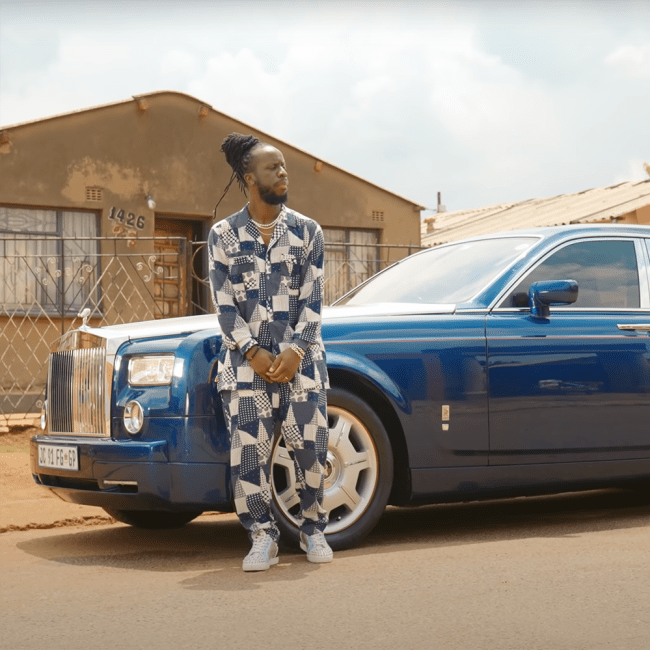 Photo via Ebeso Empire/YouTube
---
Where else will you find the thoroughly researched rundown of the best up-and-coming artists from the continent of Africa on a weekly basis? At the top it's just us. Support truly independent journalism by subscribing to Passion of the Weiss on Patreon.
African music never sleeps, and neither does Leonel.
---
Youssoupha –

"Amapiano"
---
From Democratic Republic of Congo: A master at the game of integrating the soukous tradition with modern elements, Youssoupha returns with "Amapiano", a noteworthy incursion to the South African electronic genre. True to his natural flow, the Congolese artist glides through the atmospheric, subdued piano chords with unusual eaze, as if the guy has done it all his life. It's this spontaneity, which itself is a sign of total mastery of rhythmic sense, that makes this tune sound so fresh. It feels as if he doesn't really do much, yet at the same time nothing makes sense without him. He lets the beat just win you over.
---
Iba One –

"Mama Lah"
---
From Mali: Iba One loves his auto-tune, and his emblematic use of the traditional Malian melodic sensibility, rich in expressiveness and hyper melismatic, uses it to awesome results. The instrumental works on a very simple premise; just some looped synths, some guitar adornments here and there, and a couple of hits at the right time, but it relies on its breakneck speed, and most importantly, that 4:3 polyrhythm that I just can't get enough of. One of Mali's best exports, indeed.
---
Molare –

"Boss"
---
From Ivory Coast: While Iba's "Mama Lah" may be one of those simple-but-effective tricks, at least there is (a lot of) melody involved, but when it comes to "Boss", melody is almost too much. The new tune by coupé-décalé great Molare is built on pure percussive force, with that three-note synth-balafon holding the entire instrumental, but offers just enough counterweight to Molare's rough, bravado-fueled baritone. It's one of those tracks that's hard to even find words to write about, because that is missing the point — the only way to enjoy it is to shake your ass in the club.
---
Davis D. x E.T –

"Akana"
---
From Rwanda: The rapping styles of both Davis D and E.T are quite similar — lots of low-end, whispered flows, a cadence that draws heavily from Genge music — but they're by no means hard to distinguish. Actually, it's that ability to find both distinctiveness and cohesion that makes "Akana" go as hard as it does, and the beat, which itself is also Gengetone-indebted, uses those faux-choir hits to perfection. That element makes the proceedings seem more ominous, almost sinister, which is exactly what you want here. These two don't fuck around.
---
Feffe Bussi X Karole Kasita –

"Ebyo Byoli"
---
From Uganda: "Ebyo Byoli", a serviceable Luga pop tune with a nice, round production and some breezy synths, would be nothing really special if it wasn't for the uncanny chemistry between Feffe and the great Karol Kasita. The duo exchange melodies with a certain coolness, a feeling of mutual trust that is quite rare in any pop duet, especially duets where both members are superstars on their own right. Yes, the fact that both are among the strongest melodist in the Ugandan pop game doesn't hurt, but there is something else in there, a warmth that only best friends share. That's almost impossible to capture in any recording.
---
More Afro Jams for you this Week:
---
Sanaipei Tande x Nyashinski – Jali (Kenya)
Vestine & Dorcas – Si Bayali (Rwanda)
BigZ Patronato x DJ Pausas – Xuxacolola (Cape Verde)
Wanitwa Mos & KG Master x Nkosazana Daughter x Basetsana x Obeey Amor – Dalí Nguwe (South Africa)
Dibi Dobo – Ketou (Benin)
---