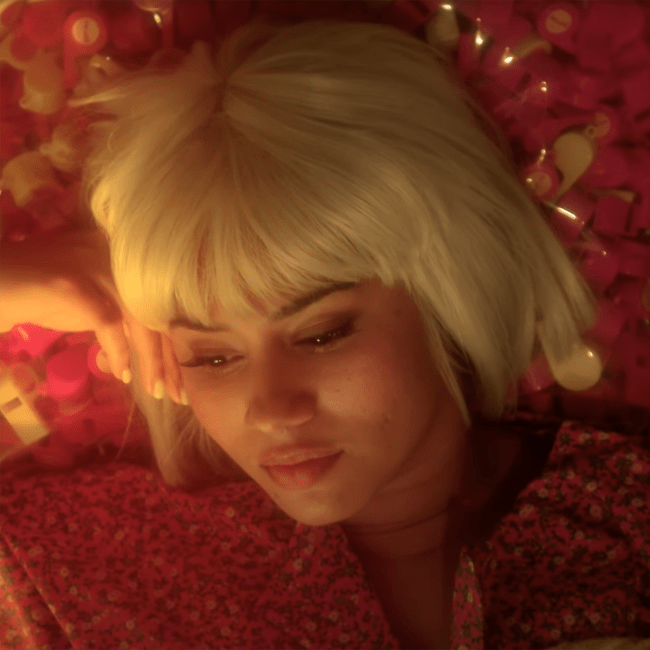 Photo via Batida Official/YouTube
---
Where else will you find the thoroughly researched rundown of the best up-and-coming artists from the continent of Africa on a weekly basis? At the top it's just us. Support truly independent journalism by subscribing to Passion of the Weiss on Patreon.
African music never sleeps, and neither does Leonel.
---
Batida x Mayra Andrade –

"Bom Bom"
---
From Angola/Cape Verde: There is something about the way Batida productions sound that makes me feel fairly nostalgic; there is a certain wistfulness to Pedro Coquenao's music, but also a hefty dose of wide-eyed optimism, and this is why this collaboration with Cape Verdean legend Mayra Andrade is so brilliant. "Bom Bom" takes an understated, almost minimalistic beat, some beautiful semba guitars, and Andrade's incomparably expressive voice for one of the top musical moments of the week.
---
Clayton M –

"Feel Good"
---
From Angola: Hard-boiled, sinister kuduro with some techno flourishes, house sensibilities, and even some amapiano drum hits. Cleyton's latest single sees him expanding on the Michael Jackson/James Brown worship gimmick, but does it with his most sonically complete number yet.
---
Kassim D Wizard –

"4 D Benjamin"
---
From Sierra Leone: It's hard to make a tumpa tumpa beat with a clicked snare sound really bouncy, but Wizard's jocular flow and cool tone make the trick work. And it's really interesting how other cultures use the "4 the Benjamins" phrase.
---
Greg Burkimbila –

"Ale Waamin"
---
From Burkina Faso: An intriguing combination of traditional Burkinabe drums — and all kinds of Tama drum ad-libs –, and house pads, anchored and led by one of the most magnetic performers of the country.
---
Kevin Chambala –

"Mon Way"
---
From Ivory Coast: Being able to transition from TikTok star to a full on music career is tremendously hard, especially if your entire public persona revolves around the platform, but this Ivorian chanteuse proved to be a very good beat selector — listen to the organic drum fills — and turned out to be an interesting melodist in the process.
---
Fingon Tralala –

"Ben Skin Tendance"
---
From Cameroon: Just as Kevin Chambala is doing, Cameroonian comedy Ambassador Fingon Tralala has successfully turned into a two-sport athlete through careful beat selection and undeniable charisma. But Fingon, a way more experienced stage presence, is a towering figure in everything he does. On "Ben Skin Tendance" you can easily hear that he's in complete control of the instrumental, the production, and even the camera. A master at work.
---
Karole Kasita –

"Nywamu"
---
From Uganda: When you have the effortlessly catchy flow, the earthy tone and the melodic talents of Karole Kasita, you can make pretty much any instrumental work for you. But it sure doesn't hurt when the producer makes wise decisions like the lazer-sharp synths and drowning your voice in thick autotune.
---
Casino Gravity x Zil Zil –

"Omutujju"
---
From Uganda: The new piece from Luga Flow notable Casino Gravity does not fuck around. With a straight up late-night dancehall beat, he and collaborator Zil Zil go back to back with nasty verses, bringing more fire than an artillery squad.
---
Chris Kaiga x Fena Gitu –

"Majaliwa"
---
From Kenya: "Majaliwa" is an instant standout not only for the combined talents of Kaiga and Fena, but also because of the flawless mixing, and the interesting sonic choices. Using fingersnaps as a clave instead of a snare should be more common in Afropop.
---