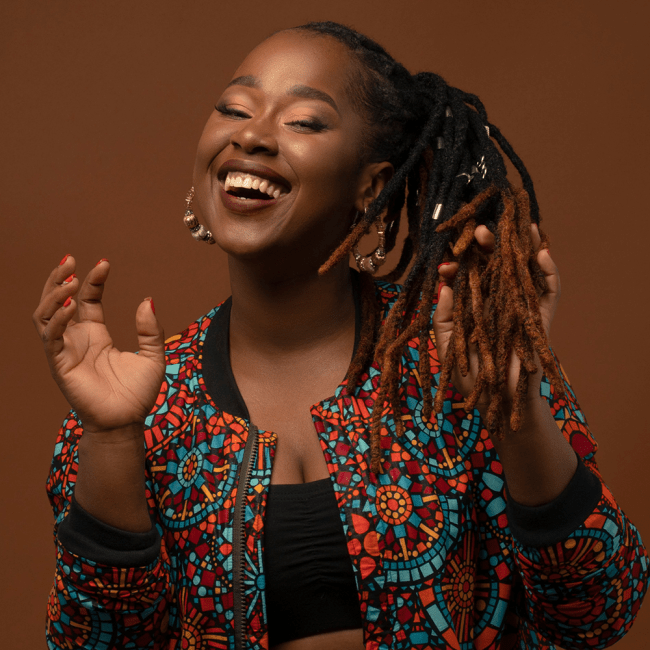 Photo via Elida Almeida
---
Where else will you find the thoroughly researched rundown of the best up-and-coming artists from the continent of Africa on a weekly basis? At the top it's just us. Support truly independent journalism by subscribing to Passion of the Weiss on Patreon.
African music never sleeps, and neither does Leonel.
---
Full disclosure: From this time onward, we will do things a bit differently around here. Generally, I would look into the slew of hot new tracks coming from all over the continent and pick the five tunes that captured me the most, as I try to sound as eloquent and analytical as possible, which is no small feat when English is not your native language and explaining the characteristics of African genres and rhythms is already an ambitious endeavor.
But there is an issue with this approach: African music never, ever stops. Every day, artists from Senegal to Madagascar share incredible, thought-provoking, body-shaking songs, and writing about just five tracks excludes a huge number of acts that deserve way more than a passing mention. For example, for every kizomba track I highlight in any given installment, there are a few more from even the same label that can also be included. And if we talk about regions and specific countries, I feel like I've only scratched the surface so far.
So from this week forward, we will focus in bringing more tracks to the spotlight and not trying to overwrite about them and just let the music speak for itself. After all, this column never intended to be a writing exercise, but a curatorial project. My mission has always been to use my platform, however small, to share as much great music as I can, to connect these amazing African artists to all kinds of audiences. Because when it comes to Africa, and the Global South in general, the places that just never stop giving, quantity is quality.
Enjoy this week's Afro Jams.
---
Elida Almeida x Jimmy P –

"Mau Menino"
---
From Cape Verde/Angola: The ballad of the month; Elida's highly expressive voice melds perfectly with Angolan star Jimmy P's earthy, pulverizing baritone for this beautiful morna piece. Cesaría would be proud.
---
Ofoutan –

"S'aäi"
---
From Mali: I love the way this tune adapts the Malian traditional drums and playing style and puts them in a loud, chaotic afro house-flavored fusion. And they just throw in every percussion in the studio near the end, to great effect.
---
Carina Style –

"Kalaba"
---
From Ivory Coast: The more melodic, guitar-driven variant of coupé décalé is a great look for Carina Style, whose intense, autotuned flow contrasts the organic drums that take over the track, and your body, in the process.
---
A.Y.S x Shado Chris –

"Les Euh Euh Euh"
---
From Ivory Coast: The muffled synth-brass riff, the ominous bass lines, and the VI-VII-i chord progression give this an almost epic feel, but it's the drum sound that really takes the cake here. Especially on the bridge, where A.Y.S and Shado wisely let the drum-kit/hand drum combo just rip it.
---
Safarel Obiang x Shaggy Sharoof –

"Debordement"
---
From Ivory Coast: When it comes to harsher, more direct coupé décalé, no one today does it better than Safarel. He teamed up with Shaggy Sharoof for three minutes of sheer rhythmic aggression, but their melodic flows keep it accessible and fun. And that breakdown in the bridge is just mind-blowing.
---
YaKnou –

"Souley"
---
From Togo: In a more joyful, bouncy mood, Togolese duo YaKnou goes back to the reliable IV-V-I chord progression to bring us some much-needed rumba, with some modern touches via trap hats and half-time breaks. This is the kind of early-spring vibe that makes car drives to the beach such a fulfilling experience.
---
Maandy x Exray x Trio Mío –

"By the Way"
---
From Kenya: Gengetone is much better when it's dark, evil, and dirty as fuck. That synth-balafon riff is great by itself, but when you add so much distortion underneath, it creates the perfect atmosphere for three of the most skillful flows in Kenya to go next level.
---
Whozu –

"Ding Ding"
---
From Tanzania: Oh yeah, this is Afropop with good taste. Spanish guitars, jazzy sax lines, even a Turko-Balkan sample, and Whozu's smooth as silk tone carrying you to bed.
---
Tommy Flavour –

"Don't You Know"
---
From Tanzania: Also in the trend of smooth pop/bongo flava, "Don't You Know" is victory by restraint. With just Tommy's incomparable melisma, light synth chords, a beat and a killer bassline, you can get certified heat.
---
Diamond Platnumz –

"Wonder"
---
From Tanzania: Even though he's done it for more than decade, Diamond Platnumz is still getting better and better with each new release. On "Wonder", he sounds more focused, more committed than ever to become a top melodist. Even though he has nothing left to prove, he's still pushing himself to new heights.
---
Dadju x Ronisia –

"Toko Toko"
---
From the Democratic Republic of Congo: Dadju is already known all over Francophone Africa as a slick purveyor of love songs and soulful makossa bops, but it's always exciting to see him at it, his expressive voice always at the forefront. And what better than to join forces with the talented Ronisia, a promising upstart who is proving everybody that she's got hooks for years.
---
Aqualaskin x Chanda Na Kay x Xaven –

"Tidwale"
---
From Zambia The beat sounds like a slowed down amapiano track without the shekeres, but it works wonderfully when you pair it with three of the best rappers in Zambia today. Chanda's verse hits like a hammer, her intense staccato flow cutting through the clave like a butcher knife. It's pure skill and musicality.
---