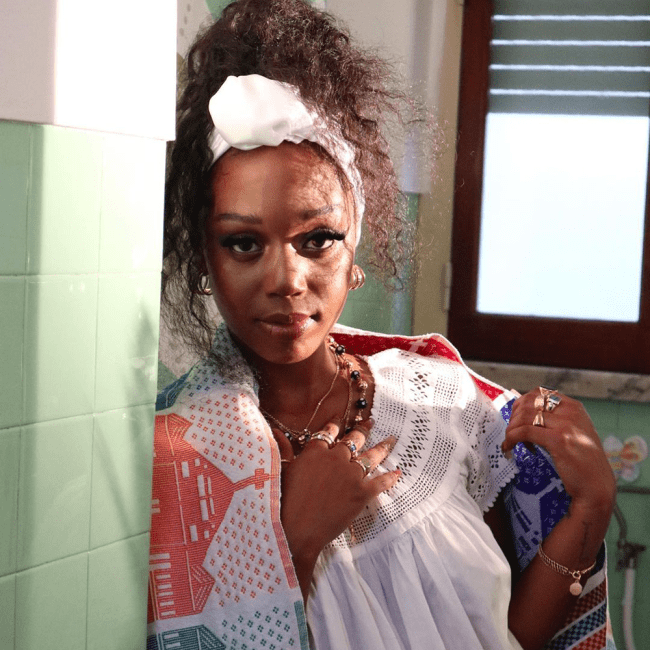 Photo via É-Karga Music Ent.
---
Where else will you find the thoroughly researched rundown of the best up-and-coming artists from the continent of Africa on a weekly basis? At the top it's just us. Support truly independent journalism by subscribing to Passion of the Weiss on Patreon.
African music never sleeps, and neither does Leonel.
---
Yasmine –

"Doce Atração"
---
From Guinea-Bissau: Simply put, Yasmine is the best singer of love songs in African music, and possibly other best in the world who's not born in Italy or South Korea. "Doce Atração" once again proves her immense gift for providing melodies with a certain tenderness, a certain sweet magic found nowhere else in the Kizomba genre. Producer Badoxa wraps her voice in delightful instrumentation and a beat that also possesses some r&b sensibilities, to which Yasmine does some very appropriate Janet-esque backing harmonies. This is baby-making music at its finest.
---
Ramses Tikaya –

"Zahi Mainan"
---
From Ivory Coast: This one goes super hard; the frantic, face-melting tempo, plus the absolute debauchery of the drum lines makes this almost impossible to dance, but the production still finds a way to keep a super tight and complex polyrhythm bouncy and controlled. Tikaya jumps on top of the proceedings with determination, while the constant percussive variations keep it exciting till the very end. I still hear that whistle-synth haunting my dreams.
---
Innoss'B –

"Naomi Campbell"
---
From Democratic Republic of Congo: Innoss'B is ridiculously gifted with rhythm; a djembé master first and foremost, his amazing taste when selecting beats echoes this gift for infectious tempos and structures. "Naomi Campbell" is such a superb case study, a track that dances halfway between ndombolo and more accessible afrohouse sounds, where Innoss goes bananas with some of his best flows and melodies. The secret here is in the secondary percussion; the production takes advantage of every nook and cranny in that beat to sneak in some shakers and other clicking sounds, to fascinating results.
---
Lauraa –

"Djèdjè"
---
From Togo: Speaking of afrohouse sonic trends in service of pop music, Togolese upstart Lauraa presents "Djèdjè", undoubtedly her strongest, most gripping performance to date. Her heavy singing voice gives the beat some needed punch, but it's the rapped flow that truly surprised me here. Lauraa's flow brings out the best in the airy, guitar-led production, her aggressive, intense tone contrasting beautifully with that lightness. She's slowly establishing herself as one of her country's best.
---
Yeshi Demelash –

"Mamaru"
---
From Ethiopia: It had been a while since the last time an Ethiopian song captured my attention this much. Don't get me wrong, I love the country's music a lot, and I can't get enough of their incredibly complicated song structures and rhythmic configurations, but when your scene is so consistent, you need something more to stand out, and that is exactly what Yeshi brings here. There is a free, unadulterated joy in the way she sings, a contagious sense of wide-eyed hope that's quite refreshing for this cynic. In terms of production, the jazzy instrumentation properly adorns Yeshi with interesting melodic flourishes, but in the end this is entirely her domain.
---
More Afro Jams for you this week:
---
Mudra D Viral X Sheebah – Ayi (Uganda)
Kataleya & Kandle – Nkunonya (Uganda)
Antoinette Allany X Deebordo Leekunfa – Adama Faut Danser (Ivory Coast)
Matata – Wababa (Kenya)
Amano Slim – Fano (Ethiopia)