Drake appears twice on Young Thug's new album Business Is Business.
He's still owed for his verses, perhaps a result of the difficulty involved with dropping an album while you are in jail as Thugger has done.
Drizzy pointed that out when promoting the project.
"you owe me this time…midnight @thuggerthugger1," Drake typed.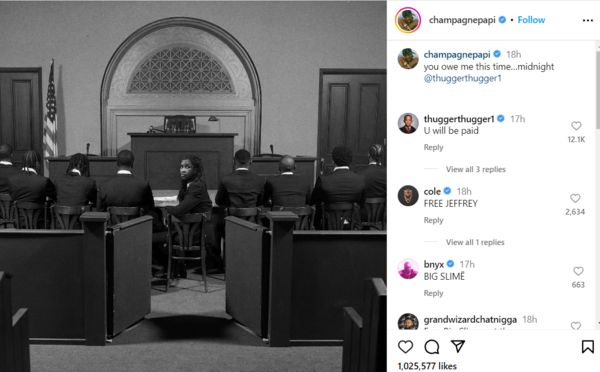 "U will be paid," Thugger responded.
Drake and Thug are good friends and frequent collaborators so when they talk about payment they may not be talking about money.