Tekashi 6ix9ine started a trend.
The proud snitch can now count rappers like Gunna, SpotemGottem, and Boston Richey among his (alleged) brothers in rodent-hood.
Young Scooter thinks the rats should band together and take their show on the road.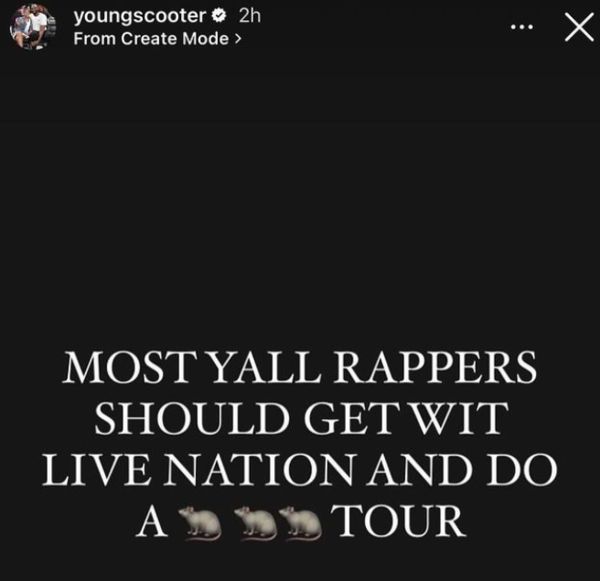 "MOST YALL RAPPERS SHOUD GET WIT LIVE NATION AND DO A [rat] TOUR," Scooter quipped.
Would that be something you are interested in?