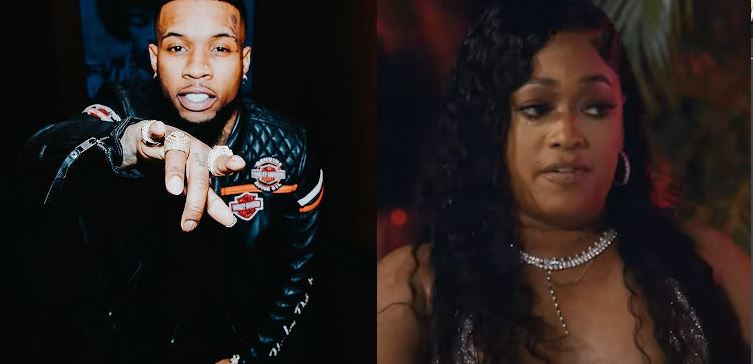 Tory Lanez is a confirmed woman shooter who currently resides in a California prison.
So not exactly a catch.
But back when Trina was collaborating with him he wasn't those things and there was talk that the two were dating.
Trina pushed back on that during a stop on Caresha Please. [Jump to 1:20].
"We wasn't dating. Tory was just my friend but he liked me," she insisted. "And I just felt like, I met Tory at a weird time, like right after the whole French debacle, the whole situation. And I met him through just other friends that came to the studio. I was in this space like, 'Ok, I gotta work.'"