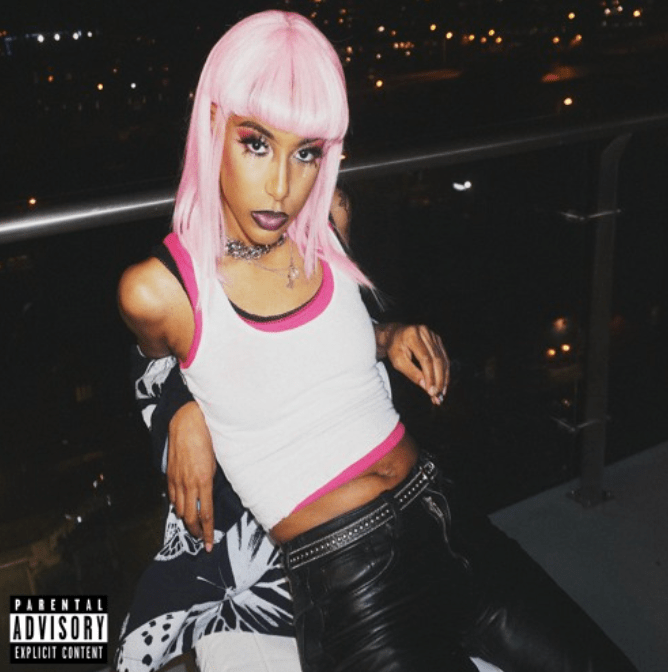 Bringing you the best new rap music every single week. Please support Passion of the Weiss by subscribing to our Patreon.
Harley Geffner's Euro step is guaranteed to break your ankles.
---
Booty Chaaain –

"MOB"
---
I'm generally bored by 2016-era Divine Council/Wifigawd Juugpack style beats, but occasionally the right person comes along to gas them and hit a nostalgic itch without hitting it too on the head. Someone intimately familiar with that scene, Bootychaaain does exactly that with "MOB," off her new tape Up Too Late, taking many of the best parts of what made that era so fun with all the lightly padded synths and bells, and condensing it to a package that doesn't feel played out. Though it sounds whimsical, every bar feels intentional, and even ones that would be corny written out sound heavenly sung with her vocal filters. The song sounds like an angel jumping through a metallic playground, and matches the energy through the rest of her tape. There are some misses there, but she balances those with fresher sounding ones like "MOB," and inserts other styles like some LA bass patterns to rap over on "Cutthroat" (which reminded me a bit of that Hook & Nedarb tape which combines those styles geniously).
---
Kodak Black –

"Feeling Myself Today"
---
The ultimate feel-good anthem. Kodak has so many dimensions to his rapping, and he makes you feel everything he feels so deeply, from real-life trauma and the way it affects his mental to the days when he feels on top of the world. On his new tape, Bill Israel, that dichotomy is as clear as ever, as you can listen to the opener "Remember the Times," and feel heartbroken to your core about what Kodak's been through and then run right to "Feeling Myself Today" to understand how we aren't defined by our darker emotions and anxieties.
---
Dice Game Stu & Sloppy Joe –

"Sticky Up in L.A."
---
I know we've all had the experience of hearing one bar that sticks with you and will just pop in your head at random times. You're in the grocery store and get a sudden urge to yell it at the top of your lungs type of bar. Sometimes, there isn't really a rhyme or reason to it, but one will just bind to your brain, and this week, my head has been yelling "it get sticky up in L.A." in response to anything. (Disclaimer that Dice Game Stu is a friend of mine's cousin.)
---
Young Slo-Be –

"Program"
---
As is tradition, there must be one Thizzler vid in every Harley Rap Up. Young Slo-Be takes it this week, with his best threatening whisper voice. 
---
Pooh Shiesty & Caston Boy Dre –

"Opp Music"
---
Memphis' Pooh Shiesty (who recently turned himself in to authorities over a shooting in a sneaker deal gone wrong) and Jackson, Mississippi's Caston Boy Dre have a heater on their hands. The tone is set by the dark piano, and the boys match its ominousness. I'm quite frankly scared of these guys, who describe their shrapnel in detail, threaten to feed enemies to alligators, and might shoot your mom if she's in the car with you.