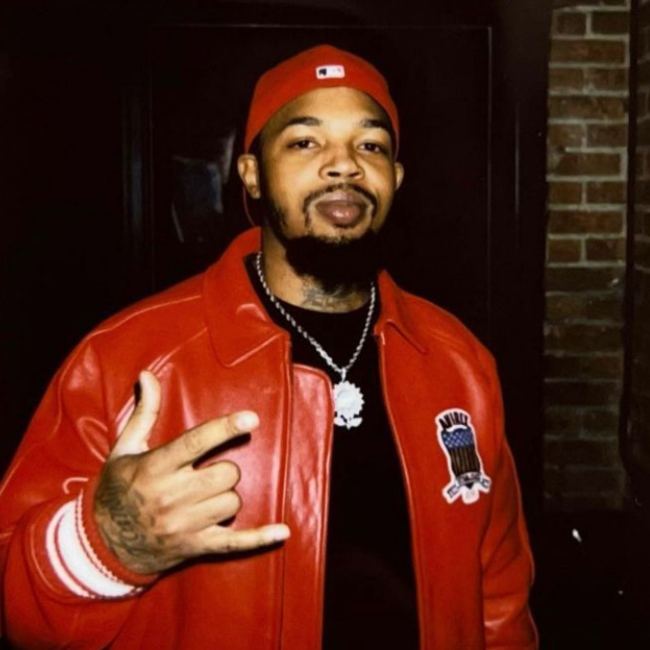 The Rap-Up is the only weekly round-up providing you with the best rap songs you've yet to hear. So support real, independent music journalism by subscribing to Passion of the Weiss on Patreon.
Harley Geffner doesn't care about your think-piece on last night's Oscars.
---
Los – "Million Dollar Meetings" & Kareem From New Orleans, Vol. 2
---
The staticky reverb that surrounds much of Los's music makes it sound like all of his songs are being recorded in a decrepit stash house. So deep in the trenches that the reception barely comes through the walls. This is the setting for Los's backroom deals, the high money gamblers that come through, and tables full of exotic drugs he's moving interstate. It clouds his entire presence in an aura of shadiness – the type that makes for incredible trench rap.
---
Veeze

– "Let It Fly"
---
Veeze's music is riveting. He picks beats that have electricity charging through them, and he wobbles back and forth with his flows, lilting us into his world of being a Balenciaga-clad "walkin talkin money launderer." Let It Fly is full of slick one-liners that embody this world, but the real charm is in all the switch-ups throughout that leave inklings of imbalance that're never fully settled. We're off-balance listening, but he's always level. Try to pinpoint where he omits the words after "let it" throughout the song, hear how he changes the age of his "old ass money" (first it's four, five years old, then it's six or seven), and pay attention to the angles he slides in from. He's incredibly shifty with his raps, and having such an unstable atmosphere as this beat (his beat selection is always on point) even further amplifies his magic.
---
YS

– "30 Wit Da 30″
---
YS's words are always charged with power. You feel the high-stakes nature of his life not just in his explaining the late night missions for vengeance, but you can feel it in his flows, his tone, everything. He raps like he's pumping himself up to go out hunting for someone who killed his friend. It's cold, but that's his reality as someone who was raised in Compton and learned how unforgiving the world can be at a young age. The video starts with RIPs to 5 names typed out on a typewriter, and it's even more striking as each letter taps on-screen to reveal that two of them have the same last name. That environment is hardening, and the resilience needed to deal with it seeps through the pores of his music, as he details bailing out just to hear about two loved ones gone in quick succession. It's pain music, but not wallowing in the pain music. It's shedding tears in the car on the way to do a terrible deed. It's trauma rap, and it straddles the line between being hard as hell, and really sad when you stop to think about it.
---
Quando Rondo

– "Six-0 Business" & "10.27"
---
For the better part of the last 5 years, Quando Rondo has been making beautiful street ballads with his sandpaper-scraped voice, emotional lyrics, and a deft melodic touch. But as of recently, he's dipped deeper into his Youngboy-style ratchet bluesy killer bag. It can be hit or miss, as songs like Six-0 Business show off interesting melodic patterns and builds he finds within the format, but songs like 10.27 come off as totally uninteresting. Quando has always had songs that sound relatively like this, and it's fun to explore going heavily in one direction to see how far you can push it, but his softer, more reflective music is still where he shines brightest.
---
POINT 5IVE x SR ROCK x RB CAT x WANNY007

– "BEN 10"
---
There's nothing like a good sub-2 minute crew cut with 4 or more rappers on it. The Out The Frame Gang in Philly is not even a fully formed group, but everything they release is heat. On Ben 10 (which is older, but just hit my YouTube algo this week), they save the best verse for last as Wanny007 picks the energy up with some stink-face punchlines like
"You hype about Amiri, we treat those bitches like Levi's
Lil bro said he caught a body, he only knee high"
---
Emptying the Chamber:
---
Shordie Shordie – Mine
BullyGang223 (Baby Brather x TopOpp3r) – Dynamic Duo
Sheff G – Break From It
22Gz x Internet Money – Loyalty
Swifty Blue, MoneySign Suede, Peysoh – Rosary
K8do – Where Yo Chicken Go
Vince Staples – Magic
---