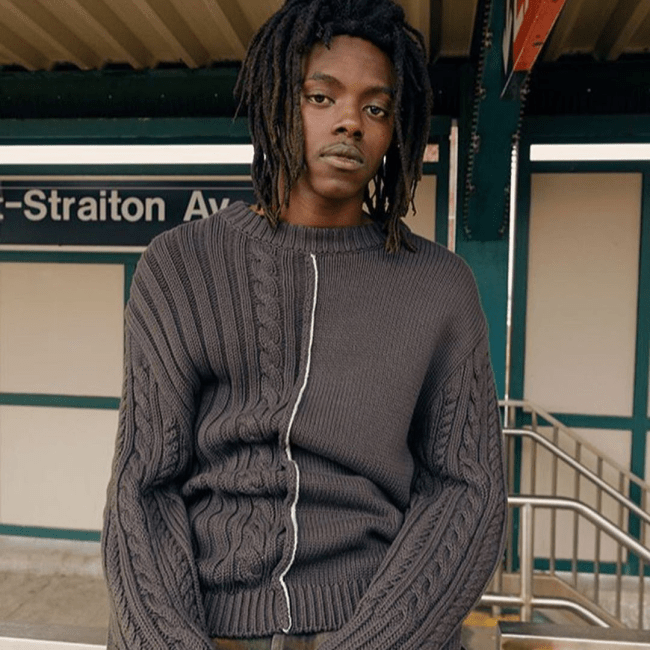 The Rap-Up is the only weekly round-up providing you with the best rap songs you've yet to hear. So support real, independent music journalism by subscribing to Passion of the Weiss on Patreon.
Brandon Callender has that final handshake between Coach K and Hubert Davis on loop.
---
Niontay

– "Ain't Shit"
---
It's always fun seeing artists on their first headlining tours because they make sure that its a family affair. When I saw MIKE a few months back, of course the billed openers—Liv.e and Sideshow—were present, but he brought along a whole bunch of friends to add to the show. There were some folks I was familiar with like Cruzin, others I kinda knew like Salimata, and some I didn't know at all like Niontay. (I may be in the minority here, but rap show openers are always exciting to me since I don't really know what to expect). "Ain't Shit" is a little over a month old now, but it still sounds fresh to me. "Since 13 Granny talkin' bout the end is near," the Florida rapper shrugs over steel drums. "Until then Granny, we gettin it every way/Imma need you to keep on prayin' for them better days." It's interesting seeing how the sounds and stylistic tics of Michigan rap are being morphed across the country right now.
---
Rubberbann

– "Ain't For Me"
---
The only person who loves beats with repetitive piano melodies more than D.C. rappers is Icewear Vezzo. Rubberbann's "Ain't For Me" isn't as one note (literally) as most beats in this largely played-out style though. The D.C. rapper's punch-ins are relentless—milliseconds of dead air prevent his bars from running into each other like a pile-up accident on the freeway. He barrages you with threats, pledges to spoil beautiful women, and funny ass throwaway lines like: "Rubba ain't too precise, boy I shoot with persistence." There's no telling where his mind will go next.
---
OTR Chaz

– "EVERYDAY"
---
In a recent interview with True Laurels, OTR Chaz talked about what it feels like to be a buzzing rapper out of a city that's never had a real star. "You can't even go to a nigga for a question because they ain't never did shit. Fuck is you gonna tell me?," the West Baltimore rapper said. It's stuck with me since I read it because it feels like something that stings on both ends. Sure, the music industry is a winner-take-all situation and guys are programmed to have that kind of "fuck you" mentality, but it also makes me think about how many careers are launched off these kinds of long-standing creative/industry relationships in cities that don't exist in other places. Felt like he was kind of bitter about that, and can you really blame him?
But I digress: This song is essentially a cover of SoFaygo's "Everyday," which I should add is way better than "Off The Map." I like this version alright. Chaz's voice is a bit more gravellier than Faygo's, but it doesn't make the song any less airy. Every word he says hangs in mid-air before he fans it away like a puff of smoke.
---
Flex Sinatra

– "God's Son"
---
"They pulled the wool right over your eyes, I see through it like glass," Flex Sinatra raps a little over halfway through "God's Son." It's the perfect single line description of his blunt style. In-between the lines about new designer clothes he doesn't wear and not texting back women, The Chicago rapper sneaks his tough-talk in in-between lines about not texting women back and the new clothes he won't wear because he's busy making money.
---
Knucks

– "Nice & Good" feat. SL
---
Knucks has been growing on me even though I feel like he really wishes Soulection Radio was still a big thing. SL is a good foil for him here, they sound good trading bars on the hook.
---