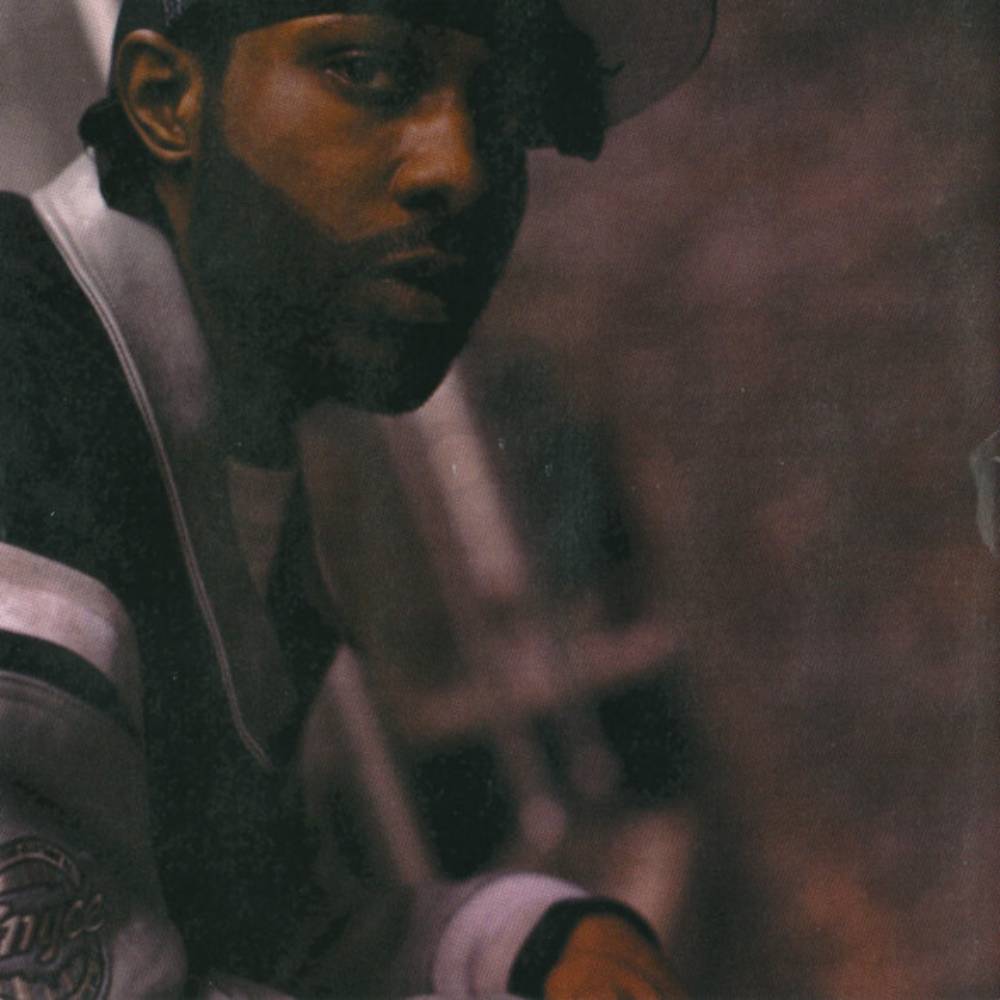 Image via The Last Emperor/Discogs
Support real, independent music journalism by subscribing to Passion of the Weiss on Patreon.
David Ma's TV ain't HD, that's too real.
---
In the mid-'90s, the sky cracked open. We were given a tale of Iliad proportions, an exuberant performance of soaring fiction, one where rap gods were paired with comic book heroes in a vale-tudo match for the galaxy. If all that sounds heavy, perhaps even overwrought, imagine writing it, a delicate exercise that could have been a travesty – a good concept turned corny at best.
"To this day people ask me to perform it. And I do. It's my classic and I'm grateful," says Jamal Gray, whose stage name is derived from Bernardo Bertolucci's award winning 1987 film. "Regardless if the song was on my set list or not, audiences would not let me leave without doing it." A Philly fixture for ages, at one time he was a protégé of Dr. Dre and signed to Aftermath before things unraveled. Prior to that, he was a memorable part of the Lyricist Lounge era, signed to Rawkus during its formidable years where glowing collabs with RZA, KRS, even the elusive Zach De La Rocha took place. He even landed a coveted spot in the Source's venerated Unsigned Hype section. It was an active era to behold, yet like so many, his career was marred by industry woes that proved detrimental towards the end of the backpack era. Now, Gray laments: "I went through a lot of label stuff, just a lot of turmoil during the interim of recording the songs. Many tracks I made weren't put out as expediently as I would have liked. They just sat around for a while until people remixed them. I was like, now what?"
This timeframe, fleeting as it was, is a glowing benchmark, in some ways the stuff of legend, perhaps even more so with two decades of hindsight. To this day Gray remains active; there was even a "Secret Wars Part 2" and independent LPs that followed. But gone are the days when his songs had hundreds of thousands of queues on Soulseek and other file sharing programs.
"Secret Wars" remains a captivating time-capsule of a bygone era, a universe spun without overstepping, replete with voice impressions, sound effects, and concise writing. Says Gray: "It's escapism and I was very careful when I did it." Here, we speak with Last Emperor about his writing process and how it led to "Secret Wars," a concept that would've easily tailspun in lesser hands.
---
---
Let's start with the making of the song. It feels like a cinematic experience, like the intro suggests. Tell us what inspired it.

---

The Last Emperor: As a kid growing up, as many young people do, I immersed myself in whatever I thought was fun or entertaining. For me, comic books was always at the top of the list. Characters we see today, like Spider Man or Thor, or others, have turned into a multi-billion dollar industry. As a child, back then, there weren't many films, just the comic books. Marvel was my favorite. It was entertainment but also taught me life lessons. I always thought those archetypes spoke to everyone in terms of trying to draw out our inner strength. Having certain abilities and special powers, it's your responsibility as a human being who lives on this planet, which is 196,940,000 square miles, and inhabited by billions of people, to do the best you can do for the greater good.

---

As striking as the song was, it didn't really catch on until the early 2000s. Tell us how everything progressed.

---

The Last Emperor: It was a skit that I would perform for myself in the comfort of my own home. I came up with the concept as early as 1995. I recorded the first version in the winter of '95 shortly after I graduated from Lincoln University and started to incorporate it into shows later that year.

---

On it, you do impressions of Common, GZA, Redman, and even a Ninja Turtle. Did you feel like it was a risky move?

---

The Last Emperor: No, because I always had a penchant for imitating people and doing voices and things of that nature. I just toyed with the idea of maybe taking five of my favorite MCs and pairing them with Marvel heroes and villains. It's funny, some of those very artists later came up to me and said things like, "Where you get my voice from? I don't remember recording that!" It was flattering and I always felt justified when that would happen.

---

What was the underlying reason for the narrative you landed on? Tell us about the reasoning behind the concept.

---

The Last Emperor: At the time there was a lot of tension between Bad Boy Records and Death Row, the whole beef between Biggie and Tupac as you know. So I felt if I was going to have a voice in hip-hop, and have a career at this, I needed to do something that would bring the culture together. I really wanted to unite the art form and those who participated in it, instead of all the divisiveness I saw around me. I thought what better way to do that than come up with a scenario where we all have to collectively join forces, whether we're on the East Coast or West, we have to come together to fight a common foe.

---

What was it like when you felt the song was starting to really catch on? Tell us how that went and how it felt.

---

The Last Emperor: The way many became abreast of it, specifically in the tri-state area, was that it became something you had to come out and see. This was because I was primarily just doing it live. I was young. My voice was in pristine shape. I was imitating certain artists and it just worked. I first performed it in 1996 at the Lyricist Lounge to a real big audience and I remember that big moment for sure.

---

Looking back now, give us your final thoughts on the song.

---

The Last Emperor: There was a time where people that read comics were considered nerdy or geeky, things of that nature. And now, who doesn't love Ironman? Who doesn't love Robert Downey Jr? They both have an appeal on society at large. I think whether it's comic books or MCs or hip-hop artists, at our finest, both are modern day mythology.

---